Published by Alessandro Violante on November 6, 2020
Industrial Complexx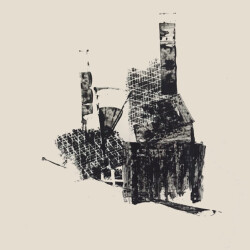 is one of the most interesting projects born in the last few years in Spain from the mind of some enthusiast people who created this project consisting of a website, a physical fanzine and a promotion service for labels and artists. All this was made in approximately two years of hard work made possible by their passion for this music. Their website features reviews, interviews and premieres. Industrial Complexx has published music by artists such as Søulless, Group, Thomas Park, Agent 15 and SOJ (founder of Soil Records) and has published, in its compilation releases, songs by Orphan Swords and Katran among others. What's more important is that they have been one of the very few websites which started to focus on new music released today by the new waves of labels and artists currently having an important role in the underground scenario.
In the Industrial Complexx website, the reader will find interesting interviews to important artists such as Adam X, Esplendor Geométrico, Orphan Swords, Autumns, Max Durante and many more. However, the most interesting direction in which, according to us, Industrial Complexx operates is the realization of its fanzine, which third number has been recently printed, featuring articles covering art, music, literature and so on with a multidisciplinary approach that today can be considered unique. The fanzine is worthy of being bought, although actually it's only available in Spanish.
In this article we talk about Industrial Complexx's last release, entitled Complex001, their first compilation on vinyl format, which release is scheduled for 24th November 2020, including five songs by five artists: SOJ, Esplendor Geométrico, Group, Max Durante and L/F/D/M. Each song is different, expresses the music style of the different musicians, and consequently the result is a well-balanced release. Esplendor Geométrico don't need introductions. Listening to the live version of their classic Necrosis En La Poya recorded during a live show in 2010, the listener can have an idea of the evolution of the sound of the band and of their live sound. Esplendor Geométrico are the forerunners of rhythmic noise music and a very important part of industrial music history.
Max Durante is an Italian artist who started playing and releasing music decades ago. He started his career during the years of the old school Italian rave parties in Rome, considered the first rave parties in Italy, and is now considered one of the most important techno artists, releasing music on labels such as Sonic Groove. Murder is a song with a strongly old school approach.
L/F/D/M is a project especially known by the followers of the Glasgow-based cult label Clan Destine Records, which has released a huge part of his releases. Chewing bones is a good mixture of techno, noise and industrial.
Group is an artist who has released with labels such as Soil Records and Industrial Complexx itself. His song 200524_0593 is influenced by EBM and rhythmic noise.
SOJ, as said before, is the project of Ian Broch, founder of Soil Records, another artist having an important role in the current scene, who has recently released his new album with the Italian label Infidel Bodies. Grok is an example of his approach to EBM music.
Said this, Complexx001 is a good release, the next important step in the evolution of this Spanish project, proving that working hard gives results.
Rating: 8
Label: Industrial Complexx