Published by Alessandro Violante on September 28, 2019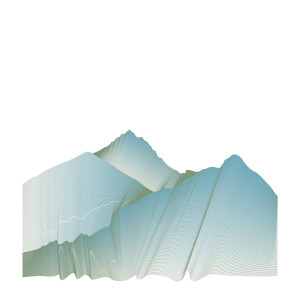 Rarely miracles happen by chance. Fifteen years ago, Yannick Franck and Pierre De Muelenaere began studying music by playing with their gear, and ten years later, their mutual project Orphan Swords was born. Ascent is their first full length, but their ascent / descent as they like to define it quoting the Situationist idea of Guy Debord – the quite famous author of the iconic book Society of Spectacle – hasn't happen by chance. Ascent has been the result of a long period of dues, trials and exercise.
Before Ascent was released by Hedonic Reversal, they released the vinyl Weehawken through the Glasgow-based label Clan Destine Records, run by Carl Clan Destine, one of the most relevant tape labels out there, and they've been featured in the recent Echoes from the factory tape compilation released by the newborn label Impartial Waves.
Yannick and Pierre belong to the next generation of leaders, orphans of an era in which musicians, before releasing their music, were quite sure of having reached a certain mastery in songwriting and in knowing their gear. That's quite uncommon nowadays, and their music is a pleasant exception proving the rule. Ascent, released on vinyl in a limited 300 copies version and on digital through Bandcamp, sounds like a quite mature release, described by the musicians as the first part of a double release.
It seems the second part will be released quite soon. The listener could have the impression of listening to a well composed LP featuring some inspired highlights while, at the same time, sounding incomplete. This impression has its reason in the description given by the Belgian musicians.
One of the key elements of Ascent is the clearly perceivable ability to break the music schemes, to improvise, and to leave to the listener the freedom of floating in the flow of their music. Their idea of songwriting overwhelms the listener also thanks to the certain randomness perceived by him, feeling their music as an experience of ascension. Ascent doesn't invent anything and Orphan Swords know their music is nothing more than their personal interpretation of their tastes and their personal experience(s).
Think about the long and abrasive Axe, a sharp and rough piece in which the listener is overwhelmed by synthetic sounds and by sequences of distorted pedals hitting and annihilating their mind. It's a song having the role of splitting the LP in two sections, enriched by stabbing noises, by a slow and heavy beat and by a melanchonic melodic component adding a certain humanity to it.
Erosed is a very well-crafted example of a post-rhythmic noise song for a new generation of listeners, having a distorted rhythm able to catch our attention also thanks to its quite dark atmosphere. That's also a good example of how Orphan Swords are able to wisely merge different music styles resulting in a never common formula. Erosed is so desperate and powerful that it seems to desperately shout at the listener.
That described is just the heavier corner of Orphan Swords' music; there's also their taste for dissonant melodies, emphasized at its best in their more melodic songs, such as Abandon and Unresolved, two parts of the same entity; also Evidence, Conflict and the ending song Land worth a mention. This last song is the perfect melting pot between noise and melody, descent and ascent.
In particular, Unresolved could be well described through quoting the aforementioned Guy Debord. A refined four on the floor drum machine line encounters an anxious dissonant melody, the beat having the role of catching the attention of the listener and of generating a certain estrangement addressing him to make a deeper reflection than simply concentrating on trying to dance to it. It's Situationism expressed through music. Conflict could be interpreted in a similar way, aiming at generating in the listener an emotive conflict.
Noise, techno, ambient, IDM and much more. Calling Ascent a wise mixture of these music styles could maybe be sufficient to describe the music made by Orphan Swords, but there is something more, something that should be due to these Belgian musicians. That's what's been described before. Let's dig this record while waiting for the second part of their concept to be released.
Label: Hedonic Reversal
Rating: 8