Published by Davide Pappalardo on October 13, 2019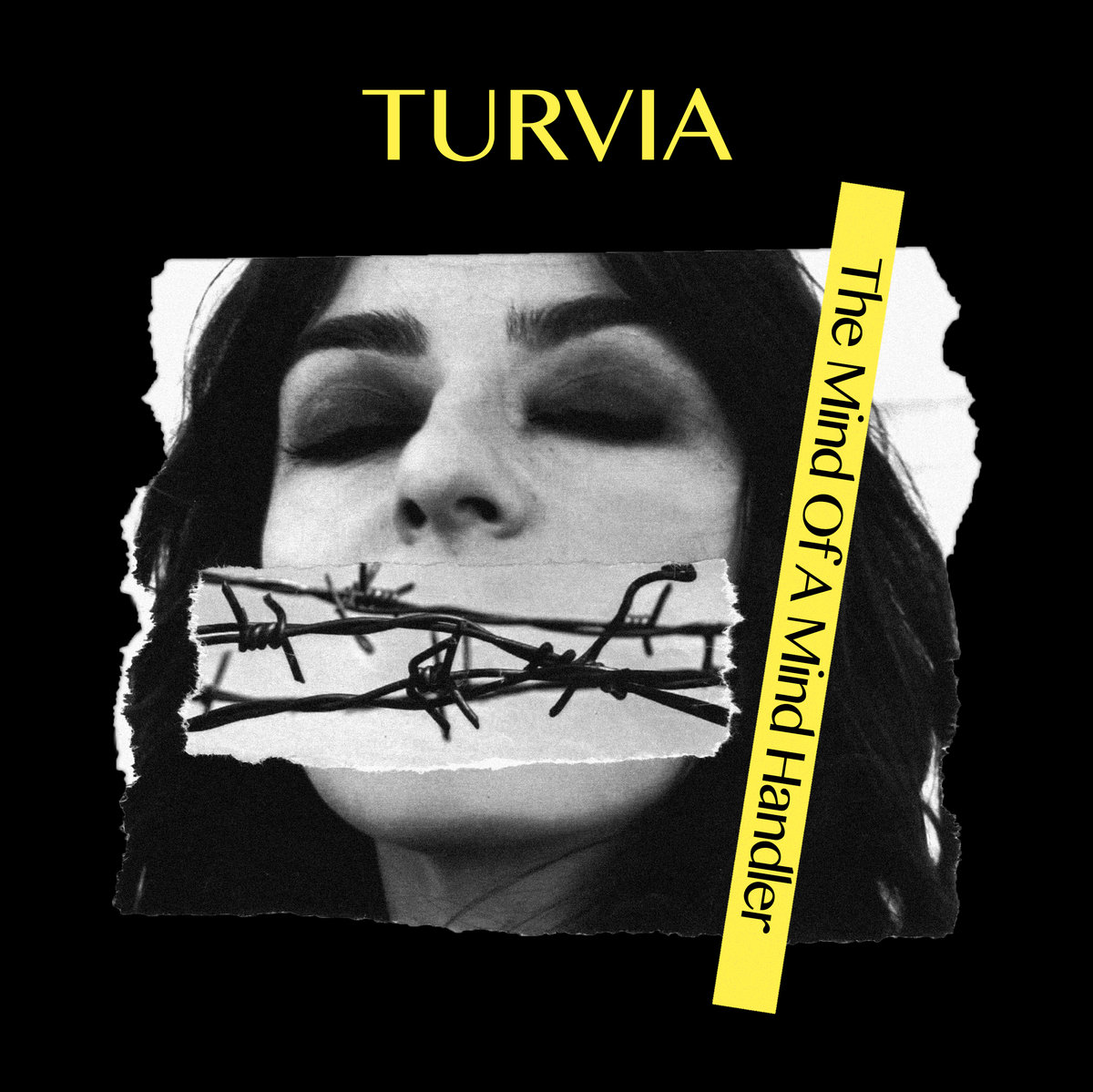 Turvia is the experimental project of Argentinian artist Dann Steele Abdala, who has been producing personal and seductive music since 2012. He started with alternative rock and pop, slowly moving toward an electronic sound enriched by ambient soundscapes and downtempo rhythms – as shown in works like INtuitivo (2012, Self-Released), No Perferia (2015, Self-Released) and Entropia (2018, Etched Traumas).
Now he debuts with the cassette The Mind Of A Mind Handler on the Italian label Infidel Bodies, already home of intriguing projects like Viktor Kalima, Transform Collage, 11xxx27 and many more. Here we will find a theme focused on dystopia not as a mere fantasy, but as something built on reality. A world where power is absolute and people can only resign, fell frustration and repeat the same actions forever.
The paranoia and existential drama of this condition are carved in a crawling and lysergic sound in which mutated techno elements, distortion and dissonance, alternative pop, mechanical rhythms concur to a unique vision enhanced by a charming and evocative vocal delivery.
The owner gives the owner takes introduces this sonic voyage with a throbbing line soon accompanied by pounding rhythmic sessions and suave vocals. A kind of ritualistic movement becomes the expression of inner anger and frustration, without indulging in unchecked aggression – suspense is instead an often used device.
A path to delusional heaven reworks subtle techno motif into a rhythmic pop-pastiche with droning sounds and riffing elements, upon which Abdala's vocals built a main melody. A restrained version of Street Sects could come in mind thanks to the narrative delivery.
A handler smile showcases ambiances and brooding atmospheres, then it adds cosmic synths and the usual soulful vocals from the singer. Distorted rhythms collide with evocative pauses, craftily building a representation of the not so simple to express ideas and feelings linked to the titles and entities controlled by the power.
Number & indifference indulges in faster rhythms thanks to straight snare drums and kick drums, without forfeiting a creepy atmosphere. Dark synth sounds and distant vocals evoke a dream-dimension completed by placid piano notes – in a very "reznoresque" solution.
Paradise is a dark techno-influenced episode with bass sounds and hypnotizing rhythmic patterns, evolving with charming motifs and sparse snares. A sort of club number, but always characterized by a slow crescendo keeping things controlled, perhaps a sonic expression of the power which controls us in an artificial paradise.
The last track Wake up in the hands of welcomes us with melancholic piano sounds and acid reverbs, adding during its duration downtempo syncopated rhythms and distorted effects. Once again the voice contrasts these elements with its melodic nature, giving us a dark-pop suite full of soul and passion.
Turvia gives us with The Mind Of A Mind Handler a crafty album eschewing actual conventions and models, looking for its own dimension and character. Instead of blasting attacks and droning EBM paths, the author molds soundscapes telling us a story, using subtle but effective elements in a narrative way. Sometime the result can recall Distel's style, but in a less fractured fashion and without derivation – so take it with a grain of salt. Once again Infidel Bodies proves its interest for artists presenting a different vision and aim, establishing a character of its own in the current underground scene.
Label: Infidel Bodies
Rating: 8,5