Published by Davide Pappalardo on December 21, 2019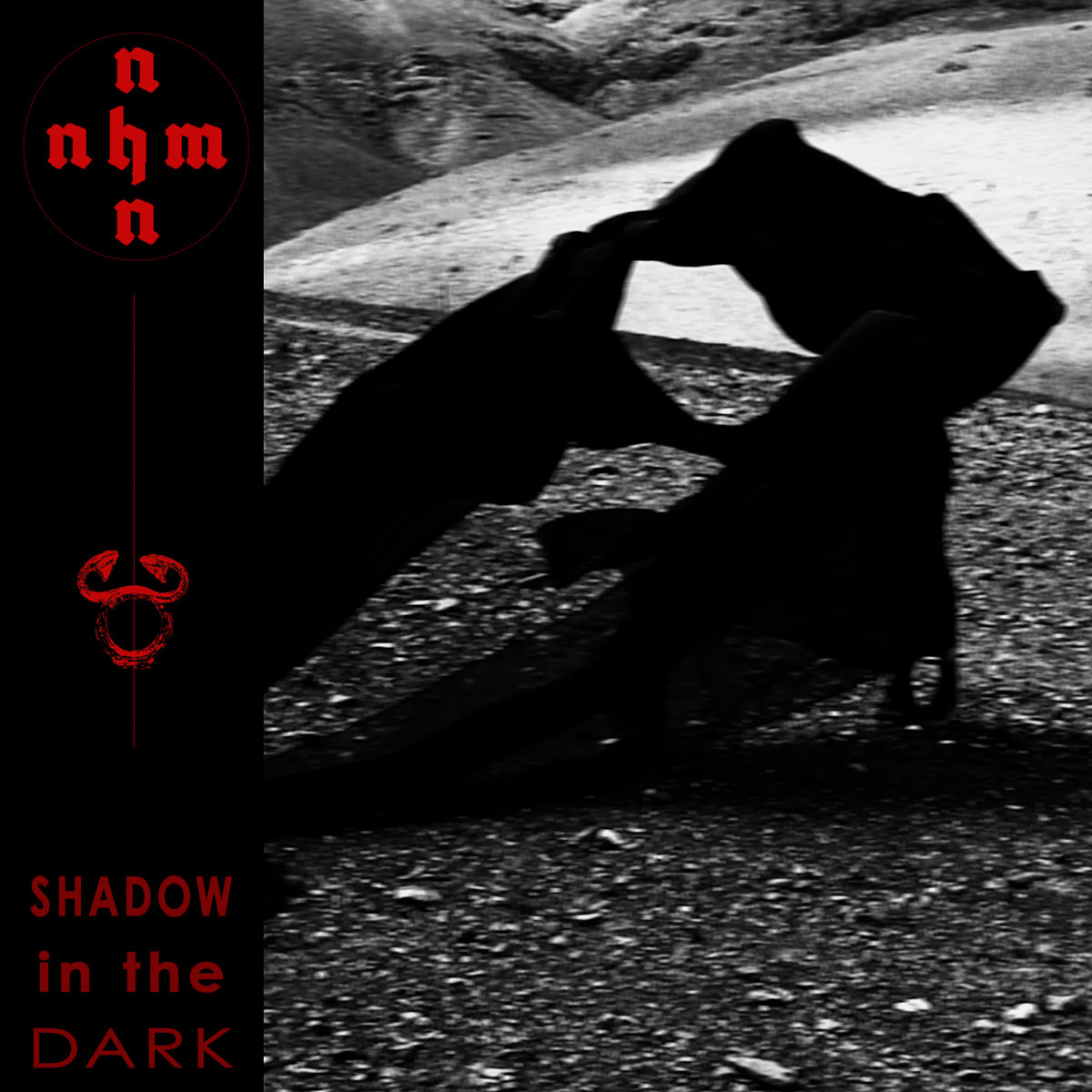 Berlin duo NNHMN is a minimal wave outfit making moody and evoking music informed by minimalsynth sounds, eerie ambiances and mysterious female vocals. Their style can remember us of Boy Harsher in many aspects, but their songwriting is even barer and to the bone – hypnotizing and droning rhythms as well as obsessive synth lines are their weapon of choice.
In 2019 they have been very active, releasing their debut cassette Second Castle and their CD Church Of No Religion for Polish label Zoharum. Now they end the year with their third output called Shadow In The Dark, a 6-track EP released on their label K-Dreams Records following suite with their previous efforts. You will find here dark atmospheres and minimal melodies based on straight rhythms and crooning vocal deliveries.
The title track welcomes us with almost cinematic takes on minimal sound-design and the pulsating drums, soon reached by soulful female vocals and a crescendo made of ghostly synths. The episode grows in tension, but it never explodes keeping a restrained structure. Scars dwells deep in melancholic soundscapes and 80's vibes, conjuring a modern darkwave piece dominated by strains of eerie effects and steady rhythmic patterns. Once again the singer's vocals picture visions of pain and a sorrowful narration.
Der Unweise explores throbbing lines and noire motifs in a misty setting made of shadows and specters of the mind. Sudden movements keep our attention high in an apt sonmgwriting in which minimal doesn't mean underdeveloped – the almost broken structure in the synth department permits some surprises even during the straighter moments. Vampire has somewhat of a club appeal without forfeiting the usual style of the project. Here obsessive bass-lines and soothing vocal deliveries guide us in a thrilling dimension with minimal synth qualities and gothic undertones.
Special is the single of the EP, a pulsating number with droning synth sounds and strong kick drums. The stalking atmospheres is perfectly completed by almost whispered vocals and ominous ambiances. The dark main theme of the release is always present, for example in the cosmic synth lines intertwined with the rhythmic structure. Black sun ends our voyage with nice synthpop motifs and retro vibes crowned by monotonous vocals and rigid patterns. Here repetition is the name of the game in a hypnotizing finale gaining momentum during the second half of the track.
Shadow In The Dark presents us a very young project already showcasing a conscious character and style. While this is the start of their journey and its easy to understand that there will be more to come, their tracks are never dull even at their most minimal and they know how to keep things interesting. Surely an act to follow and with the promise of shining in the near future as one the protagonists of Berlin underground scene. If you are into minimal wave sounds with a dark edge give a listen to their discography, you wont be disappointed.
Label: K-Dreams Records
Rating: 7