Published by Davide Pappalardo on July 21, 2019
Kollaps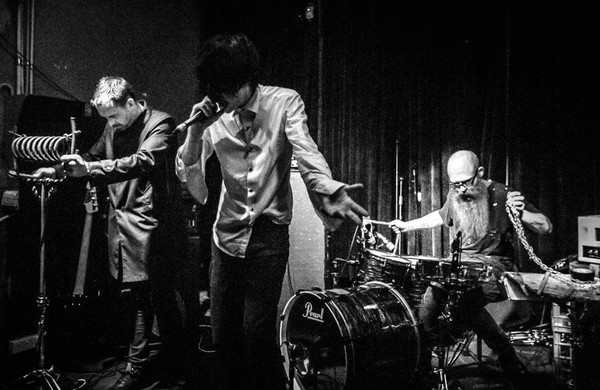 are one of the most violent and interesting realities in the world of contemporary industrial music. Their sound blends noise, post-punk, old-school industrial producing a grim atmosphere mirroring the decay and dark tales of our world. We had a chat with them about their sound, albums, the industrial scene and their future projects.
Hi, thank you for your time! Let's talk about Kollaps and your music. Probably some people don't really consider Australia when they talk about industrial, darkwave, EBM, Post-punk, but actually the country has a rich tradition, with both old-school and recent names like Severed Heads, Foetus, Dead Can Dance, S.P.K, Models, Snog/Black Lung, The Church, Ascetic, Multiple Man, Forces, and you. What about it? Have you been somewhat influenced by your scene?
We have taken very little interest in the majority of the bands you've mentioned, honestly, in fact I'll elaborate on that by saying that I personally despise and hold little respect for most of my Australian contemporaries. Hatred is a very real and motivating energy that is channeled into this project and we harbour a seething animosity towards our homeland culturally and also in a broader political sense.
Your debut album Sibling Lovers showcased the core elements of your sound, a grim and ferocious mix of industrial, noise, and post-punk elements. Now your sophomore effort Mechanical Christ seems to capitalize on it, further evolving your sound toward even broodier alienating territories and offering a majestic yet terrifying experience. I would like to know what you think about it, what changes have occurred during the time between the two albums.
An important change that occurred during the creation of Mechanical Christ was the further reliance on more raw materials and also the abandonment of traditional song structures. Sibling Lovers was created during a serious period of personal crisis in my life, mentally I was treading on much smoother territory during the writing of my parts for Mechanical Christ so I was able to draw on my previous emotional states with a lot more clarity and professionalism.
What are the main themes of your music? While listening to it, one can feel an inexorable sense of oppression and decay, alienation and confusion. I would really like to know more about it and what inspires you thematically.
I can narrow the lyrical themes down to three broad topics that I almost write exclusively about and that is death, life and love. This has also since become a little mantra of mine.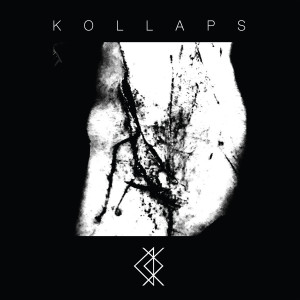 Your last effort has been published by Cold Spring, a very important label in our music. How has this collaboration come to fruition? Did you purposely contact them, or was it the other way?
We sent Cold Spring our record. They were present during our performance at Wroclaw Industrial Festival in 2018 and had messaged us several minutes after we left the stage. This is a point of pride for Kollaps because we were rewarded on our own merits and not by schmoozing or networking. We love working with Cold Spring who are very supportive and understanding towards us as artists and also just as people.
The current industrial scene is offering a rich period full of interesting projects and sounds: new kinds of hybridization are happening everyday, and now post-punk, techno, experimental electronic music, EBM, even metal are elements used in different ways by different artists from all around the world, without any prejudice. I think that art is thriving in this environment – giving us some great works. What's your opinion about this matter?
I think 2016 saw a very real and serious revival of interest in industrial music and this has yielded a lot of results that are both positive and negative. The renewed interest in the music is personally very beneficial for Kollaps who are obviously participants in this music however some terrible practices are now commonplace and accepted without critique such as acts playing entirely to backing tracks. This is something that I find deplorable.
What about the live experiences? I had the luck to see you performing live in Milan, and it was a beast of a performance. I think your music gains an extra dimension when played live, it becomes pure sonic mayhem. Are you thinking about touring for this album?
Our albums and live performances are individual incantations from one another and have never really been harmonious however are both equally as important. There are definitely extra elements to our live show, the major two possibly being volume and the theatrical element
I know you have just released your album, but I would like to know about your future. What will be your next steps? How do you think you will further evolve? Do you have any plans already?
We will tour this record extensively in Europe and then assess what our next moves will be for the long term, aside from touring we have a new track being released on Deutsch Nepal's label called Entaretete Musikk. The theme of the compilation was ritualism, and so I chose the idea of love and loss as a kind of cyclic ritual that we partake in everyday life.
Thank you again for your time. Anything you would like to say to our readers?
We look forward to seeing the degenerates and maniacs of Italy at Ziggy Club in Torino on September 22 and at Mikasa in Bologna on September 23.