Published by Davide Pappalardo on November 8, 2019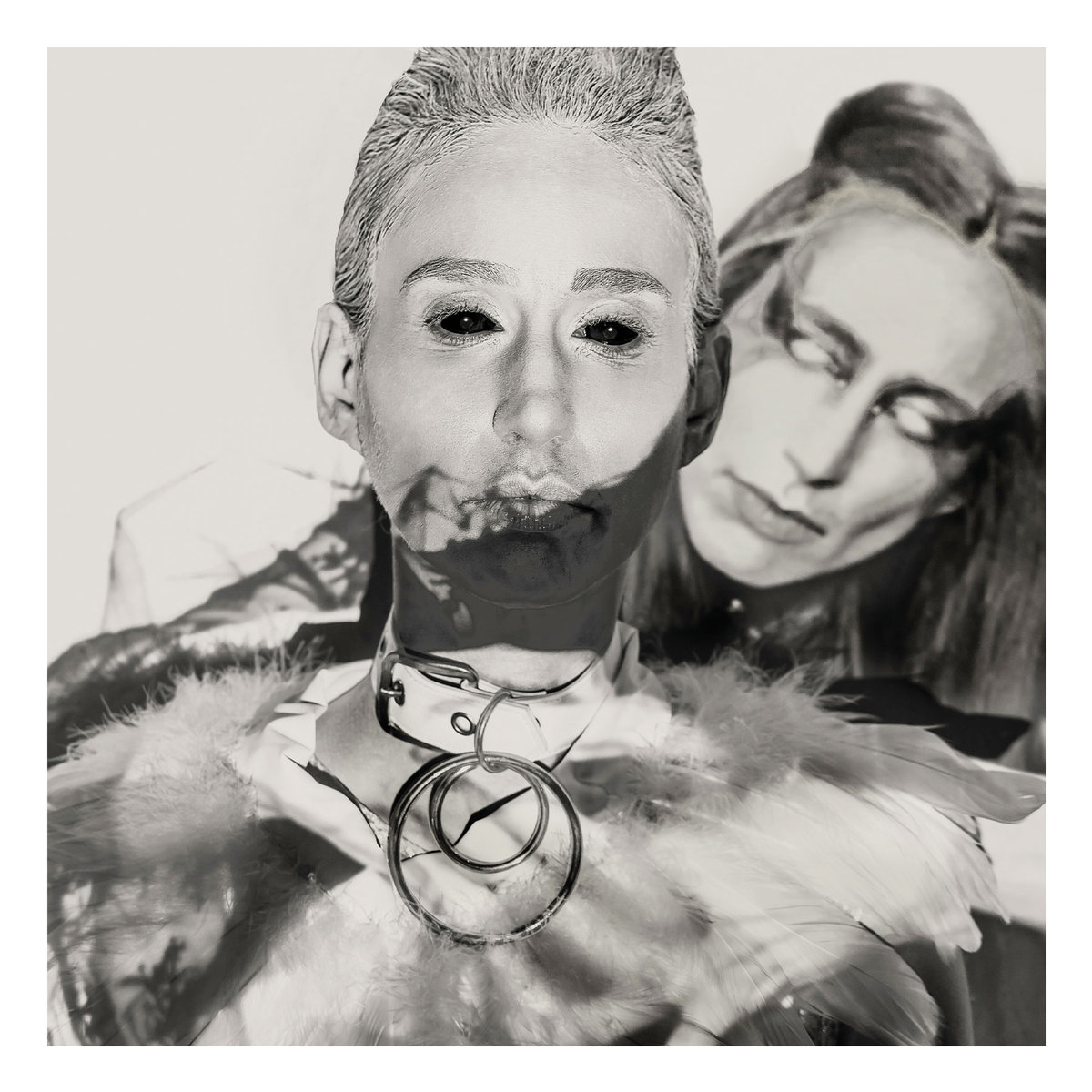 To define the sound of the now Berlin-based project Bestial Mouths with only one genre would be a disservice and an impossible task. Lynette Cerezo and her past collaborators have built during the years a very personal take on modern darkwave and "electro-goth" music using elements coming from EBM, industrial, minimal synth, and much more.
Cerezo's voice is probably the driving element and the cohesive force behind their craft, a ritualistic, desperate, charming chant recalling Diamanda Galas and Siouxsie Sioux with their dramatic tension and spurts of fierce madness. Recently their ranks saw the arrival of American artist Brant Showers and the producer Alex DeGroot of Zola Jesus' fame, adding new strength and dimension to their sound.
The new EP INSHROUDSS is a new beginning in many ways. The first output for the label Rune & Ruin Records (a venture between Cerezo and Zoe Zanias) and the first Bestial Mouths' work entirely written and conceived by Cerezo, it gives us an even more personal and captivating insight on her inner world and thoughts.
Showers' industrial and ritualistic rhythmic patters underlined by eerie and grim soundscapes enrich her powerful delivery while the top notch production from Degroot and the mastering from Alain Paul (These Hidden Hands) permit a crystal-clear aural experience.
The bleed welcomes us with a grim and droning darkscape with ominous vibes, then it evolves into a mesmerizing track with throbbing lines and fast-paced kicks. Cerezo creates a hypnotizing and charming experience by the means of her vocals following the flow of the music with an almost theatrical finesse.
Inshroudss dwells in a sea of electronic pulses in which the singer navigates among soulful ambiances and skilfully crafted scenarios. The sense of suspense and restrained sounds picture an eerie dimension suspended in time and space, and the sudden motifs capture the listener and his attention.
Unshivered explores slow and crawling electronic textures with elegant elements and wonderful sound-designs, fusing modern minimal sonic sculptures and brooding underlines. Mechanical sci-fi atmospheres and orchestral crescendos explode in a strong climax.
In wounds goes back in time achieving an ancient space where ritualistic movements and sacral mantras give us an inner voyage into Cerezo's soul, while cinematic synth sounds and distant loops evoke an oniric scenario. The strength of her voice is fully displayed in different ways, shying away not from manipulations and long chants.
Within ends the EP with a minimal piece informed by dreamy electro vibes and melancholic lines, soon reached by pounding rhythms. The singer's voice guides us among an epic journey into the conscience, and almost gothic undertones are mixed with sparse electronics. An apt finale climaxing the work with taste.
Modern dark music with electronic elements and majestic industrial vibes is having a strong insurgence between America and Europe – with acts like Hide, Spit Mask, Sølve, Zanias elaborating in their own ways sounds from the past and the present.
Bestial Mouths is for sure a name with a special place between the forerunners of this non-movement, an uncharted yet often explored region of underground scene. Their unique qualities stand as a beacon for both listeners and new artists, giving an example of integrity and human, emotional artistry. Recommended.
Label: Rune & Ruin Records
Rating: 8,5