Published by Davide Pappalardo on May 18, 2019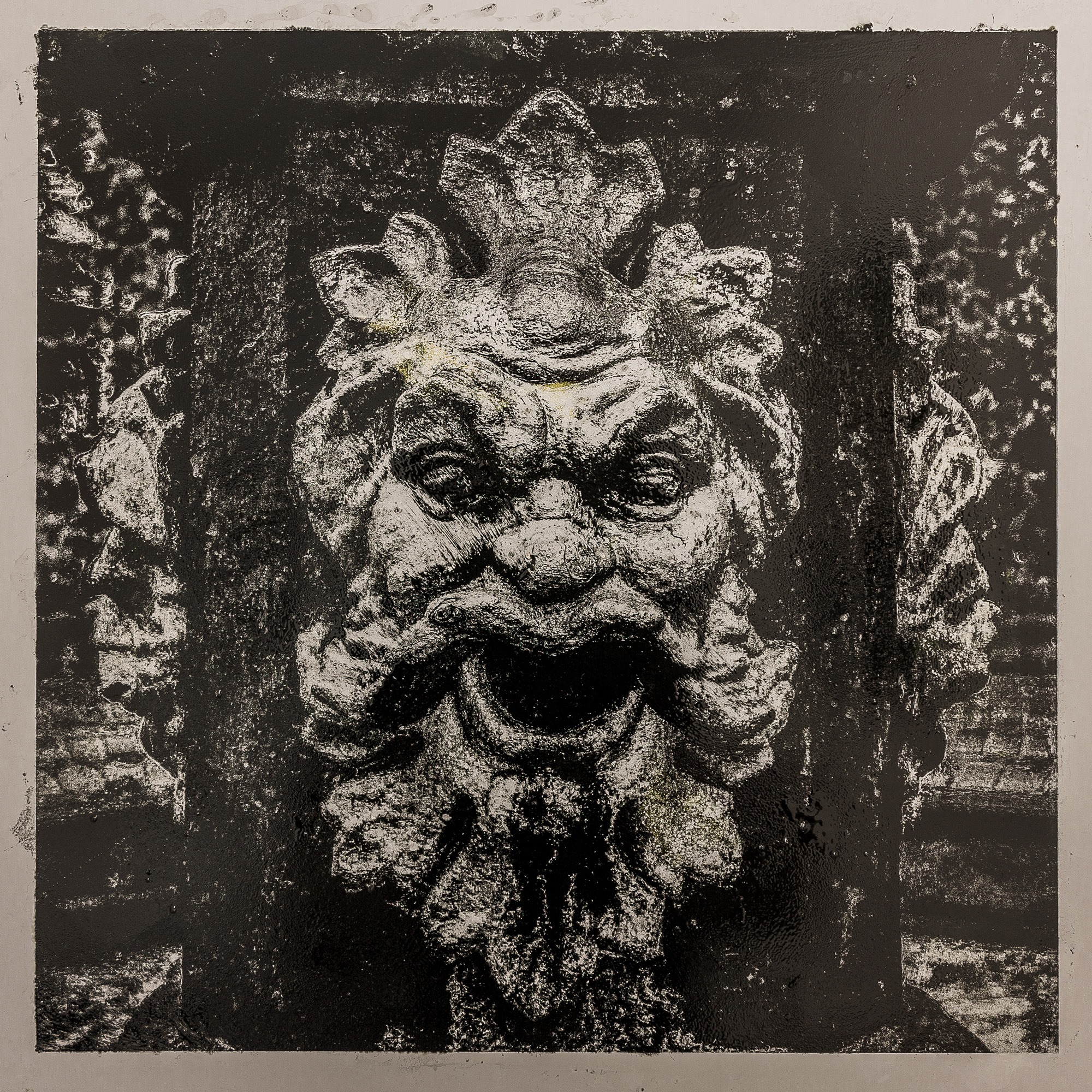 The mysterious German project X-303 is an outlet for dark, obsessive, industrial-tinged techno music sometime moving along 4/4 beats, sometime along broodier and ambient-oriented atmospheres. After some tracks for compilations and EPs like Insert (Illegal Alien Black Label, 2016), the collaboration with Bernardo Hangar, Coefficient and Conformance More Interference (Nodrize Records, 2018) and Various Artists #2 (Solemne Records, 2019), it now debuts on the Italian label Dystant Recordings with the 4-track release Deep Of The Dimension.
Expect an aggressive style with throbbing bass sounds and hypnotizing rhythms, a dark and unrelenting brand of techno with mechanized soundscapes which aim to evoke mental images. The inner-self meets the exterior of the human being in a panic communion sounding the deepest dimension of our existence. Droning mantras and corrosive effects will guide us in this journey amidst a grim reality, perfectly painted in the artwork by Ukrainian multiartists Stanislav Tolkachev & Tarasenko Valeriya – you can purchase it in a canvas edition here.
Vector of reality is a stomping techno piece with droning motifs and looping bass sounds. Electric tensions and maniacal obsessions are the main themes for a crescendo made of elements progressively added in an electronic sabbath. Acid atmospheres complete the scene, while steady snares crawl in our minds. Deep of the dimension follows suit with its dark sci-fi innuendos and grim ambiances underlining a robust techno track. The factory-like soundscape presents mechanical rhythms and a compulsive bass.
Dyscovery the other dimension employs strong drum kicks and dramatic arpeggiators in a nightmarish scenario with acid takes and almost cinematic vibes. A sort of techno-ritual is on play, and we can even hear distant effects and spiraling synths. True reality ends our journey with frantic rhythms and straight techno attacks with unforgiving rhythmic patterns and serpentine snare drums. A number made for dark dancefloors and ecstatic raves, updating old-school techno with industrial beats and noisy solutions.
A very interesting EP showcasing a promising name in underground techno, Deep Of The Dimension gives us a satisfying experience apt for both a club setting and a private listening session. An abrasive structure is enriched by well developed elements, be them industrial soundscapes, acid moments, cinematic atmospheres. The 4 tracks follow a common thread, but they have their own identity and style, forfeiting this way any danger of boredom. Have a listen!
Label: Dystant Recordings
Rating: 7,5