Published by Davide Pappalardo on July 5, 2020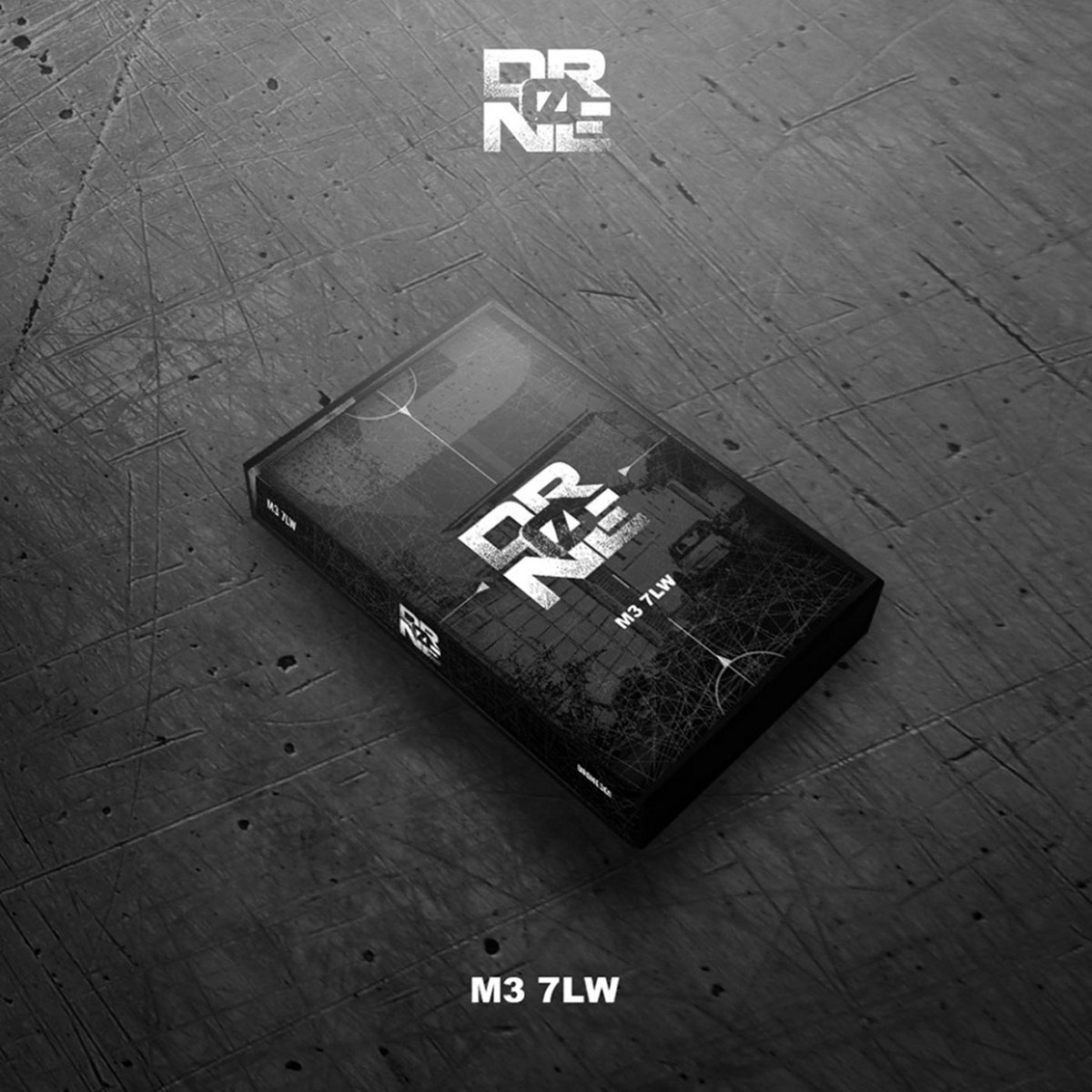 Drøne is a Manchester-based label born as a big local event, and then evolved as a channel for podcasts too. With M3 7LW, its first output, the label presents a compilation encompassing many different aspects of modern industrial and electronic music, ranging from noise to techno, from oldschool industrial to EBM, and more.
The 17-track cassette works as a manifesto for the nature of the label, founded by dedicated lovers of the many facets of the wide universe we call industrial music. Expect dancefloor tunes as well as sharp and dark soundscapes and abrasive passages recalling the harsh side of the genre.
Faces of Freedom is nothing less than the industrial legends Test Dept, here offering a new version of their track Fuckhead called HeadFuck c19 2020. Vocal samples welcome us while a paranoid march moves within a sinister mantra, and sudden burst of bass sounds and riffing effects guide us among orchestral shrilling arches. The taste for syncopated structures and the cut-up is fully displayed in this episode.
Infamia is a collaboration between Celldöd and RADKO, giving us a minimal electro-industrial/EBM tarck with aggressive vocals and ominous atmospheres. A series of broken rhythms and hypnotizing motifs dominate the evolution of the number, while hard kicks and obsessive basslines have their say.
Blac Kolor showcases in Strayer his usual dark techno style made of strong bass sounds and straight kicks underlined by grim soundscapes and mysterious vocal samples. Melody is not forgotten, and during the constant crescendo of the track a subtle synth emerges with its evocative nature.
Marc Ash follows suit with Short cut and its mechanical industrial techno motif with factory-like rhythms and apocalyptic synth-lines, a cinematic experience with a sci-fi atmosphere. The hypnotizing structure follows a very rhythm-based path, while the synth sounds move in the background.
Velvet May offers a techno/EBM track in Waving at me, a triumph of throbbing basslines and hard kick drums perfectly showcasing the current taste for oldschool elements used in a modern setting. Ominous vocals and shrilling sounds complete a song full of pathos and captivating elements.
Sõulless shreds his usual skin in Ursted garden, moving away from techno and presenting a chaotic and abrasive sound informed by noise and drone music. Dark passages are the arena for a series of different sources clashing with each other, and the second half sees an almost emotional cinematic climax.
Magnum Opus returns to EBM territories with New era and its pulsating mantra reach in rhythms and lysergic atmospheres. Then, a melancholic synth is added to the equation while robotic lines move among the obsessive patterns. An episode for dark and alternative dancefloors which will take many prisoners.
Architektur ventures into techno with Mod, a droning affair with pounding bass sounds and militant rhythmic mantras. Cymbals and snares moves amidst a dense sound aiming to destroy our will and let our bodies dance. Sci-fi innuendos and a chaotic soundscape complete another dancefloor-minded episode.
Needle Factory evokes abrasive noise takes in Twin souls, a noise-tinged mantra with rhythmic obsessions and subtle eerie pads. A ritualistic and almost ethnic motif shows itself amidst the distortions and disturbances, giving us the impression of something broken – all of this until the final part, dominated by dark ambient horns.
M3 7LW is a well crafted compilation exploring different kinds of dark sounds and the evolution of electronic music with industrial leanings. From techno to EBM, from noise to dark ambient, every project has its own voice and identity. Instead of focusing on a niche, the V.A eschews divisions and elitism, showcasing both new and old names and very different genres with different aims. We applaud it and wait for more from what is now a promising label.
Label: Drøne
Rating: 8