Published by Davide Pappalardo on December 28, 2017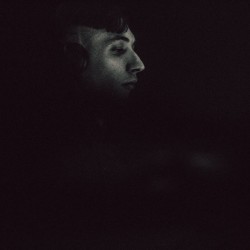 Today we have the pleasure to interview Manos Simotas, the mind behind Unhuman and the label Liber Null Berlin, partner in crime with Francesco Baudazzi (Violet Poison) as Aktion Mutante, and in the past with Apostolis Z (Hawk Haven) as Flesh Uni†ed, among other projects, events, activities. The Greek artist creates music which moves between radical noise, experimental and industrial music, synth punk, EBM, and much more, while organizing audio/visual performances, DJing around the world, and actively promoting the world of underground art.
First of all, thank you so much for your time and for the opportunity to interview you on our website. Let's talk about your music: you started experimenting with noise and industrial music in 2012, and then you kept walking among the lines between power electronics, dark ambient, and experimental electronic music, even exploring EBM and synth-punk with AKTION MUTANTE (a collaboration with Francesco Baudazzi aka Violet Poison) and minimal electro-darkwave with Flesh Uni†ed (along with Hawk Haven/Apostolis Zanias of Phoenix Catscratch).What has prompted you to venture into this world?
Thank you Davide, the pleasure is all mine! The Unhuman project started around 2011, officially in 2012 when I released the first tape. I used the nickname 'unhuman' ( απάνθρωπος ) before in a radio show in Crete and decided to keep the same name later on. At that time we had a team with several underground musicians and we created a space – studio in Athens, where we were able to practice our tunes and share music every day. At that time I was active with five different projects including my solo work. I'm in love with the sounds and emotions of various instruments and I always wanted to be able to play different roles in different bands. Most of us we were part of d-i-y collectives and we were putting on shows almost every weekend. Athens is one of the most artistic cities in Europe and has one of the most underrated underground scenes in post-punk and alternative music. Athens, as Greece, seems to be far away from the European standards and that's what makes this town unique. One of my projects was the queer-electro-punk project "Flesh United." Flesh United was performed many times in Greece and Berlin and finished as an active project in 2013 with a 7" on Liquid Bass Records. Aktion Mutante is a recent project that started almost 2 years ago with Violet Poison. I met Francesco in Berlin because he came to play for Liber Null's anniversary "Duality." The same passion and love for music brought us together into the studio and later onto the stage. You can find some spare sounds on my upcoming EP on Veleno Viola and on the FILTH compilation (Liber Null – Total Black). Our next record is already announced and is coming out in January from She Lost Kontrol records.
What do you want to express with your music? For sure, it is about harsh sounds, misanthropy, and a nihilistic view on life. Is it somehow a cathartic experience, an outlet for inner darkness and/or a representation of our world?
I see the Unhuman project more as an exploration of sound and music. As a musician I was a member of various projects and I wanted Unhuman to have absolute freedom and diversity in productions as well. You will find releases that are different from each other but also connected to an aesthetic of sound. I love jumping between genres and I feel that's the best way to express the Unhuman project. I've been influenced a lot politically as anarchist teenager and I guess that nihilistic point of view comes directly from there, hahaha. I can't deny that the music is dark or cathartic. My background is dark music mostly, although as a producer-artist I prefer not to place limitations on what I'm doing or what I want to do in the future.
You are not only a musician, you are an audio/visual artist and DJ, a member of Species Productions and a founder and co-organizer of the noise festival Lärm-Alarm-Lärm too. Would you like to talk about these activities?
Haha I can't say I see my self as a visual artist at all! I might test my powers by creating a couple of flyers but I can't really say that I ever entered the world of image. I really love Djing. When it comes to being a DJ, I kind of revive some of the same feelings I had when I was playing music in bands. DJing to me, feels like a mega-jam through productions where you trying to match everything together and make a new sound come out of it. When I moved to Berlin I started Lärm-Alarm-Lärm (Noise-Alarm-Noise), a series of events with Industrial and Noise music. The very first one happened at Loophole with Dazzling Malicious and Wieloryb and the Greek artist Gas Masked Lestat.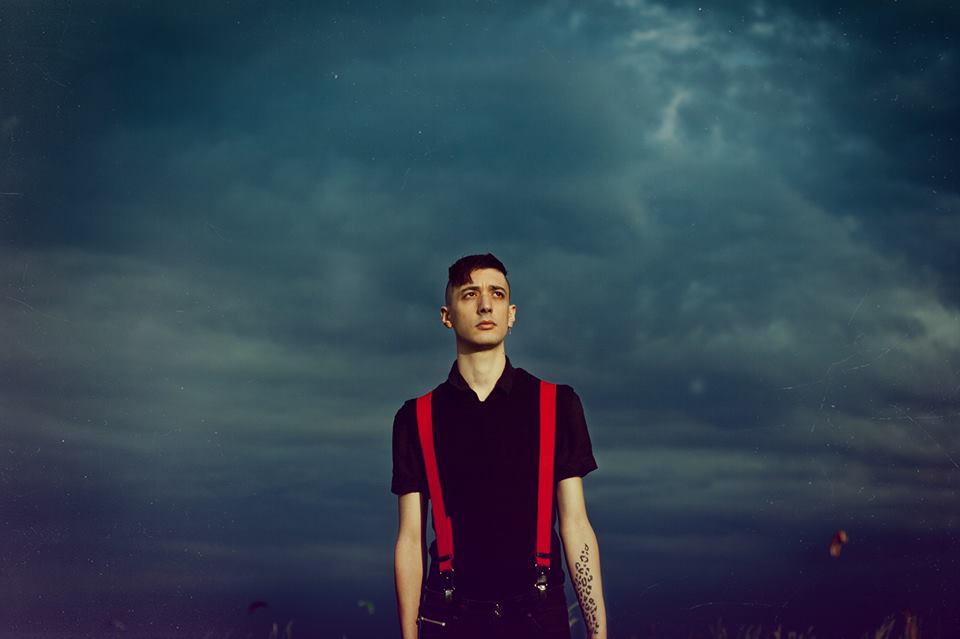 How has your sound evolved during the years? What are your influences, the music you grew up with?
My very first encounter with music was when I was very young. I found a compilation from Black Sabbath in my father's collection. I still remember the back cover with the band posing in front of a brothel. The sound of the guitar, the atmosphere, the lyrics, all that was my first irritation, the beginning of everything. It made me realize my need to explore and to make music. I believe that Sabbath set somehow my perception of sound since those early days and I can easily see a lengthy influence from them. Afterwards I became familiar with Punk and Post Punk. I was a big fan of Christian Death, Bauhaus, and Crass; these bands introduced me to the 'avant-garde' sounds and opened the door to noise and industrial music. Einstürzende Neubauten, Coil, SPK, Atrax Morgue are just some of the 'highlights' of an enormous list of artists that I respect and admire.
You have founded a label called Liber Null Berlin and published, as of now two cassettes, one from Italian producer Sirio Grimaldi (Sirio Gry J) and an ultra limited compilation with various artists. What is the idea behind this label? What's the direction you would like to take with it?
Nightlife in Berlin has taught me a lot. I was amazed at the level of organization of events in the club scene in Berlin and I immediately wanted to create a platform for the music I love. I had experience in music from Greece, but I never saw such organized productions in the underground scene before which really inspired me to bring things to a next level. I really wanted to create the right environment for the artists I would like to host. Based on that idea, I must say that Liber Null became one of the very first events in Berlin that combined the Post-Punk sound with club music, focusing more on music and culture than a simple club night. The very first parties happened around four years ago at SHIFT (OHM) Berlin under the Tresor building. Those events were more simplified, mainly focussing on presenting a line up. Sid (Schwefelgelb ) and Zanias were djing as Keluar and Jose Macabra was performing live in one of those nights. Afterwards the project developed into a multimedia artistic platform and the Nullam Rem Natam crew was born. Nullam Rem Natam is curating the art and visual aspects of Liber Null. It is very important for us to construct a concept that will define a night. A concept that we are going to follow not just visually but also with the selection of the artists and music. Everything from our writings and our flyers, to the art and music performances, is connected. Our resident team with: Unhuman, Sirio Gry J, MXM and Impure Secretion are always following the aesthetics of our design. With this thinking in mind, we created many editions and showcases in different venues in Berlin and Paris. This year we are doing our very first event in Athens and are touring for the first time in Asia . When I started, my original idea was not even close to becoming a label, but now we felt the need to start releasing the music that Liber Null was supporting over the years. The first issue is Sirio's Agony and now we are releasing the Unhuman – Control. In early 2018 we are expecting the debut works of MXM and Impure Secretion.
About the compilation of various artists, which is in fact a collaboration we started in 2017 with the great label Total Black. With Brett we created the FILTH series that were based more to experimental acts and live performances than dj performances and club attitude. In June of 2017 we did a night at the building of Agora Collective with Teatro Satanico, Venerence, Thought Broadcast and the debut gig of Aktion Mutante. Liber Null and Total Black decided to release this V.A. to celebrate the night and unify the music. The tapes were limited to 50 copies with 4 different printed covers.
Devour Wrath Without Shame is your first album on vinyl, a work published by Instruments Of Discipline. I would like to ask you about this collaboration, how was it born, and what does this album mean to you, what does it express, and what's its place in your ever growing discography.
My first work with Instruments of Discipline was a remix for Ascetic on Everything is Becoming EP with Ancient Methods, Phase Fatale and the owner of the label, Luna Violenta. Afterwards Luna asked me to make a record and I showed her those tunes. I'm very happy and glad that the label is supporting something that is quite personal to me and emanates from my early times as a producer. Devour Wrath Without Shame is an unpleasant cacophony of sounds. The darkest image of human reality. Everything that desire can despise.The whole record has a grotesque and aggressive aesthetic, an emotion of despair. The vinyl contains 6 rough cuts that were recorded in many weird places around Berlin. I decided to create the artwork together with Nullam Rem Natam because I knew that they would understand exactly the point of that release. The cover is a totally violent actionism movement – inspired photo-shooting.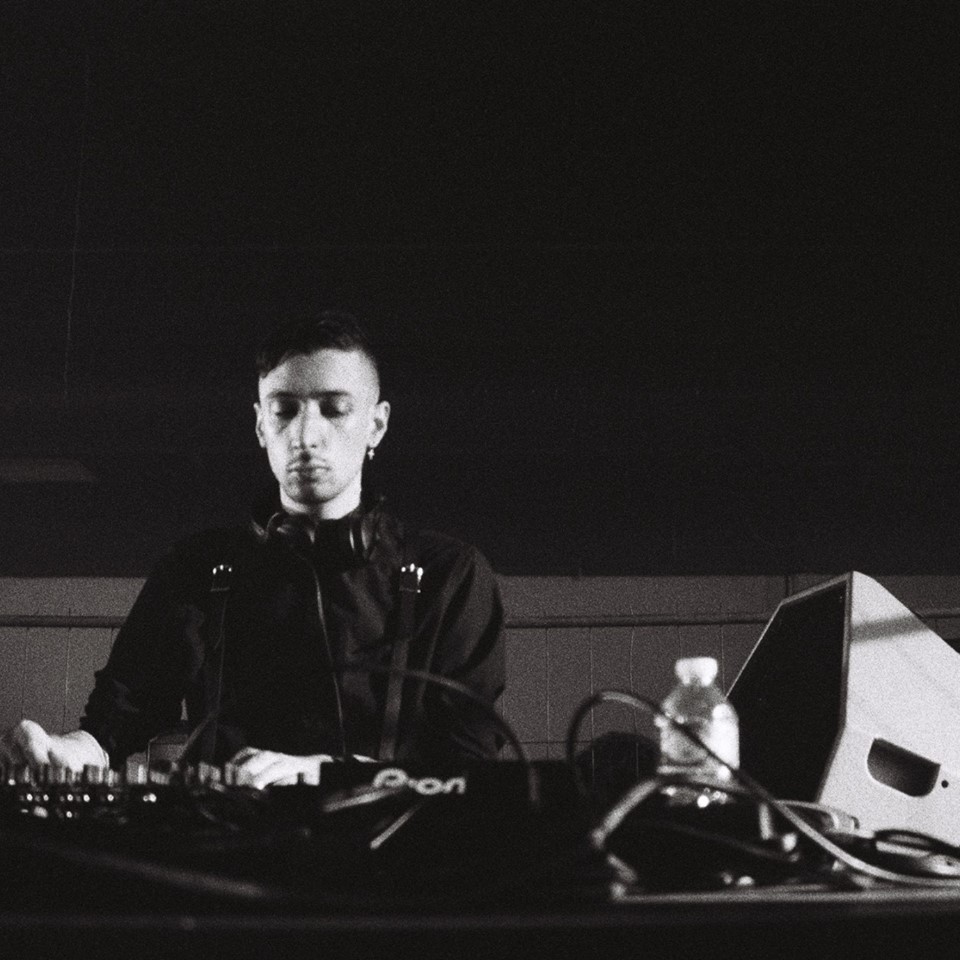 What about the current music scene? You live in Berlin, and for sure you hear what at the moment is a great habitat for new, engaging, electronic (and not only electronic) music. What are your favorite new projects, and what would you like to recommend?
In my experience, Berlin has changed a lot in the last 5 years. A lot of new parties and collectives have started and the scene has kept growing and evolving. The city became for sure the center for many creative people in Europe. There are many projects – labels active at the moment. One of the oldest and probably one of my earliest gigs in Berlin is the Tanz im Quadrat parties. A monthly underground minimal wave – electronic event that respects its roots and its crowd. Fleisch Records started in the basement of Urban Spree as a series of electro body claustrophobic nights hahah and developed into strong label with great music. Philipp Strobel's Aufnahme und Wiedergabe label has a great roster of artists and Philipp has been organizing a lot of cool concerts in Berlin for a really long time. Monolith Records has been giving a very delicate taste to the techno and industrial sound actively the last three years and they are throwing parties at Suicide Circus as Metamorphosis. Monolith is the very first label that pressed my music on wax with a killer remix from Ontal. The new series of parties at OHM, called Tales From The Evil Empire, organized by Dj Nephil and Exterminator are doing great line ups in a friendly and arty atmosphere. We had a great time playing live as Aktion Mutante on their first edition with Retrograde Youth, Huren, Schwefelgelb and Spoiled Drama. The Greek collective-label Pi-Electronics is throwing strong parties at :about blank and is releasing great music on vinyl.
What about the live experience? I know you have toured in Europe and Asia, and your performances are famous for being loud thanks to your use of feedback effects and sound manipulations. An unsettling but fascinating experience for sure, very apt for your music. Would you like to describe how do you live it?
Two years ago we applied with Eric (Sinus O) to play at Korner – Taipei and that's how we planned our first small tour and met with the Constant Value crew. I'm very honored that I joined the residency of such a creative team. I'm very proud of what Constant Value are doing in Seoul and Tokyo at the moment. The parties happen in an industrial room of a factory and nights focus on the freedom of expression and music. The team is leading a record label as well with many great releases planned. Touring in Asia is a unique experience of culture and sound and of course a big inspiration. The latest tour with Ancient Methods and Operant was a great experience! The night in Seoul will stay especially unforgettable. I got the chance to represent Constant Value at the Japanese channel Dommune where I met the owner Naohiro and I had an amazing chat about artists from the Japanese noise scene like Masonna, Hanatarash and The Gerogerigegege.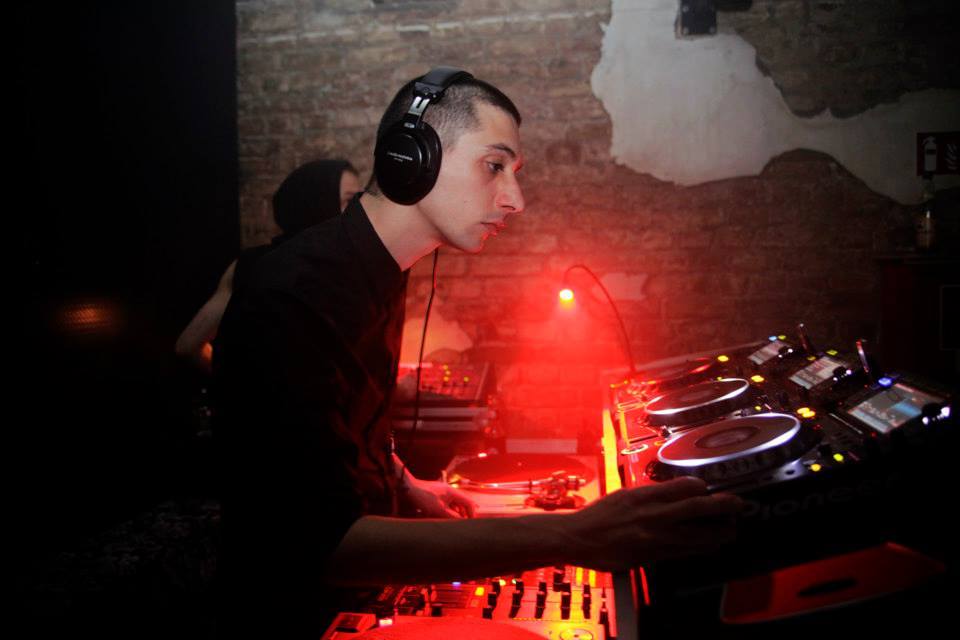 Can you tell us about your next projects? What can we expect from Unhuman in 2018?
At the moment I'm workinvoitax recordsg on some new material and also working on my upcoming EP on Voitax records. Early in 2018 I have an upcoming EP on tape on the Dutch label Strange Therapy. I can announce the new project with Sarin, Nostromo, that will release a 12" on Tripalium Records early next year as well. I'm looking forward to playing with the Voitax crew the 19th of January at Berghain's Säule floor and also to be part of next year's Grauzone Festival in February.
Would you like to say anything to our Readers?
I would like to thank everyone who's supporting the Unhuman project and the Liber Null crew. I'm very glad for all your feedback and support.