Published by Davide Pappalardo on October 2, 2016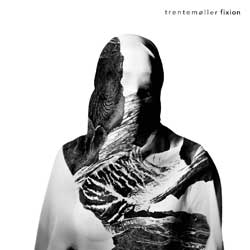 Anders Trentemøller is not a name requiring many introductions. The Danish dj, producer, and musician is well-known among the lovers of electronic and indie music as well thanks to a career started in the 90's with indie rock with different projects, evolved with minimal house/techno and then landed in an indie/post punk/electronic music hybrid with his most recent works.
His last album Lost was an achievement, condensing all his influences in a work full of dark beauty, melancholic melody, righteously infective hooks and retro sounds between guitars ala Joy Division and synth movements. Now his new work Fixion is out, as always under his own label In my room, an album which expands upon what was previously established, reaching a more cohesive and song-driven dimension.
This time we have fewer collaborators, keeping the vocal and lyrical duties between Marie Fisker and Jehnny Beth (Lisbet Fritze sings in the final song), and it gives to the work a less sparse and more coherent dimension and narrative, and the music changes between eerie instrumentals, post punk movement and synth-driven dark pieces full of melodic elements and even some "sing-a-long" choruses.
The result is an elegant and black-velvet journey in a cold night, a gallery of songs about loss, broken love, delivered in almost poetic streams of consciousness; creepy underlines are always here, as well as some experimental edges, but it's clear that now the songwriting is even less ashamed of the more pop elements of the project, and at the end this is a winning decision.
We start with One eye open and its slow and dreamy crescendo, a song which reminds us of 80's darkwave thanks to its low guitars and ghostly synths, while Fisker delivers a suave singing; the final part of the song offers us a more powerful emotional outburst, which ends with a short rhythmic session. River in me has been chosen not by chance as the first single of the album some moths ago, a rhythmic affair full of eerie synths, hypnotizing guitar loops and dramatic effects; the infectious refrain shows xylophone-like melodies, while Beth vocals are as much as sad as powerful in their delivery.
Redefine uses some more minimal elements from the recent past of the artist, integrating them with film-score like lines and his new-found love for goth guitars and female vocals: majestic synths and a steady rhythm are the cherry on the top of a sensual and hooking song, recalling what we already have heard on the previous album by Trentemøller. Complicated is a moody piece with energetic guitars, strong rhythms and an evocative and strong atmosphere underlined by a beautiful dark motif and by Beth performance, one of the best numbers in the album, characterized by polarizing refrains and bigger than life compositions.
Where the shadows fall is the last song of the album, which starts with eerie synths and almost tribal, slow rhythms, while misty sounds are added in a crescendo developing in a beautiful guitar movement reminding us of The Cure. Here the singer is Lisbet Fritze, and she gives us an emotional performance reminding us of Gerard McMann's Cry little sister choruses and female fronted shoegaze bands (but without any noise element); a fantastic final piece for a great work which doesn't shy away from using many tropes of 80's alternative and dark music.
The album uses some instrumental intermezzo during its duration, to give us pauses between the songs with vocals; there are more experimental moments like Sinus with its slow noisy and drum machine-driven march, Phoenicia with its cosmic, almost krautrock, keys and loops, November with its goth tribal rhythms and elegiac guitars. Not simply throwaway moments, they are important in the narrative of the album, and they enriched it giving us the more experimental side of Trentemøller's music.
As already said, a new grandiose release from a master of mixing genres and sounds in his own musical aesthetics, a musical journey knowing both fast placed moments and crawling, evocative songs full of epic sadness and melancholy. Sounds from the 80's are sovereigns in a night land composed of twelve pieces, an "unreal reality" as Trentemøller himself describes his music, where his past, present, and maybe even future, passions give us once again something familiar, but at the same time unique.
Label: In my room
Rating: 8, 5