Published by Davide Pappalardo on April 27, 2019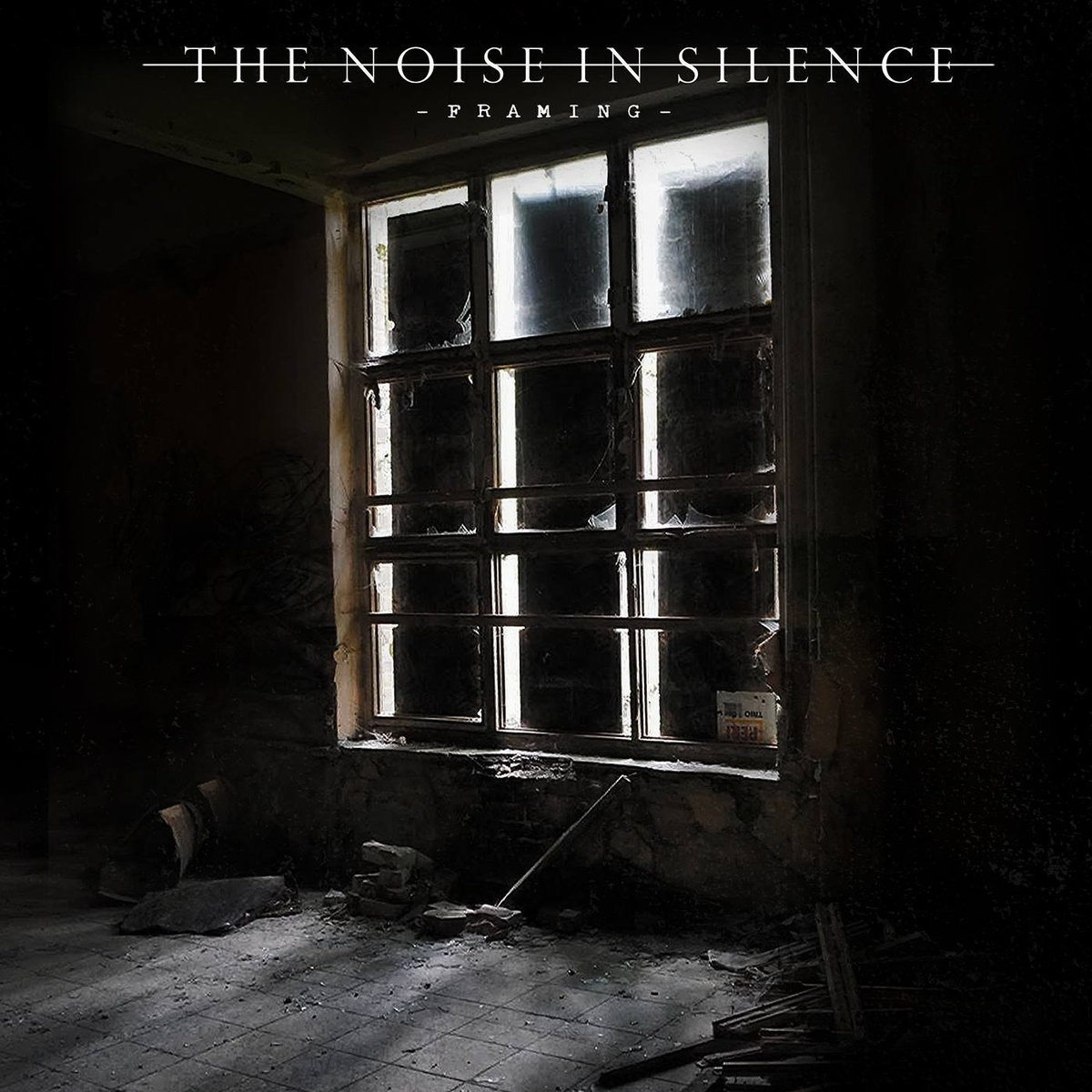 The Noise In Silence is a new modular project coming from Aarhus, Denmark, dedicated to the creation of a poetic soundscape based purely on the sue of Eurorack equipment. Magnus Kramark and Kim Holm (a cartoonist already in the projects Crackdown, Holm/Mirland, and Snow In April) conjure together a personal brand of ambient music with dark, noise, cinematic undertones, a reaction against our modern world and the way it injects us with anxiety and fear.
Framing is the name of the first EP from the duo, an experimental affair with modular synth sounds and cryptic atmospheres, a film-score for an inner journey inside ourselves, aiming to free us from the noise of everyday life. A personal message expressed with a minimal songwriting enriched by rhythmic micro-structures and droning ambiances, sculpturing precise sound-designs.
Time to wake up starts the work with its looping effects and brooding lines, evoking a stormy atmosphere with distant percussions and suspended tension. The "plot without words" is developed by the means of subtle variations and movements. Noise follows suit with a crawling rhythm, upon which shrilling sounds are layered in a constant state of alarm. Dark atmospheres with distorted elements moves in the background, creating a dream-like world.
Inside treatment is a drone affair with structured rhythmic patterns and modular sounds, a flowing sound with a downtempo motif and spiraling crescendos which never reach a climax. The game of restrains gives us a hypnotizing track gaining momentum toward its end. Open up is a throbbing number made of distorted lines and sci-fi loops, a mechanical march full of synth sounds. Broken structures conjure a syncopated path, showcasing a non-linear sound-design indulging in controlled chaos.
Mind is an almost ritual soundscape, a dark ambient track with roaring effects and lysergic sounds, the representation of our inner mind by the means of Eurorack modular synths. The suspended atmosphere evokes a meditative state, a liquid dimension with ghostly birds. Flow is an experimental take with static ambiances recalling old-school synth-music, a stream with subtle distortions. Melodic elements are hidden underneath the sharp effects and the sudden burst of noise, giving us a sort of narrative interaction in music.
Mr blue brain ends the EP with another droning affair with dark ambient undertones, an underground movement coming from the deep, coming to surface with a growing tension. Grim atmospheres and thunderous sounds create a distant storm, a cybernetic maelstrom. A perfect finale for the EP, the reaching of the very inner self.
Framing is not a work for everyone, you have to accept a meditative listening experience made of droning movements and subtle changes and structures, a modular work using a certain kind of mood in order to portray its message. If you'll let it take you by the hand, you will find a new personal journey, a framing state of mind liberating us from the cage of the modern world.
Label: self-released
Rating: 7,5