Published by Alessandro Violante on December 31, 2018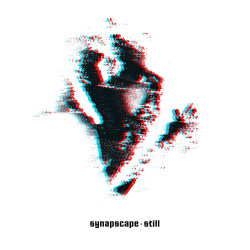 For the first time since the Synapscape duo was born, Tim Kniep and Philipp Münch made an album which can be considered both as a point of arrival, and a new starting point in their long career. A starting point from which the duo could explore new ways of expressing their formula.
Still, this the title of their new album, is a picture which isn't only a compilation of some of the most representative episodes of the German band, but the result of an effort of wise rework, which in some cases has strongly changed the shape of their songs. We have here tracks composed during the early years of their career, from their self-titled debut released in 1995, to their third full length So What, this one considered a masterpiece of so called "rhythmic noise" music.
Synapscape, that in 1995 released the first Ant-Zen full length ever, started evoking synaptic soundscapes by the means of their music,  prove once again to be expert sound technicians here. They are able to work on songs created several years ago, making them sound fresh and engaging, without destroying their original atmosphere. In sone cases, they even sound better than the original versions, as they were new songs.
Dream has been transformed into a syncopated IDM rhythm-driven song, reshaping the song deeply and giving to it a new identity. The same happens with Rage, which on the their second album having the same title, sounded abstract and reflexive. They did this by adding to it a 4 / 4 beat, reworking it as a danceable song,  deeply changing its atmosphere.
The rework of So what sums up the direction Synapscape took with the release of Act!, adding heavy IDM elements to the classic distorted rhythmic noise beats, a particular mix of sounds that is their trademark.
These are just few examples among others. Each song is well-crafted, and each listening reveals new details.
There's here also space for songs with an old school approach. Deliverance sounds cleaner and darker than it's original version, released on the thundering sophomore album Rage, and Inner strategy and No fright are fast, metallurgic and heavy songs, which harshness is also the result of Tim Kniep processed vocals.
Synapscape are a complex creature, and Still reminds it to the listener. Listen to it and, if possible, enjoy the experience after one of their live shows.
Rating: 9
Label: Ant-Zen