Published by Davide Pappalardo on December 8, 2016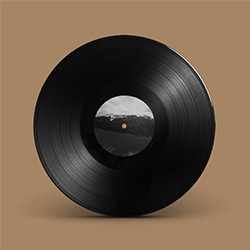 We have already talked about Squaric during our review of his sophomore album Lysregg in the rave (here reviewed), a work of acid industrial techno licensed by Diffuse Reality. Now the same label publishes a remix album on vinyl, called Membresi ekl & For varden pikre,  where two new tracks of Buenos Aires born Rodrigo Garcia's project are reworked by names like Drvg Cvltvre, Rennie Foster, Max Durante, Ken Karter, Martyn Hare and Chris Moss Acid.
The listeners know what to expect: straightforward techno movements meet rhythmic loops, acid atmospheres, pounding bass and confronting grooves. A sound where the tradition of the genre and the innovations are not enemy, but allies in war in the name of the hypnotic mantra of beats and noisy industrial inspired movements. One of the finest examples of modern underground techno with a sound of its own, cut for the dancefloor, but worth your time even during a home-listening experience.
Membresi ekl starts the work with its gigantic beats and futuristic bleeps, while dark synths underline the growing rhythmic crescendo full of a nervous urgency. It explodes in a crawling and hypnotic loop enriched by steady distorted drums, but experimental pauses with an ambient quality are not forsaken, even if they do not overstay their welcome. The track gets three remixes: the first one, by Canadian techno, house, hip hop connoisseur Rennie Foster, works on the bass and creates deep, acid atmospheres with steady rhythms and sleazy samples. The second by sonic terrorist Drvg Cvltvre (Vincent Koreman) plays with the darker side of the track, using menacing sequences and groovy vortexes tortured by militant beats and sharp effects. In the last one, not surprisingly, Italian rave veteran Max Durante reworks the track as an obsessive stomper with acid atmospheres and metallurgic drums, almost approaching warehouse techno territories.
For varden pikre is the second new track, a busy affair where 4/4 mantras and shrilling lines are disturbed by stomping earthquakes and robotic sequences. The acid loop is the key, but in personal, twisted, dimension with full-on lysergic grooves and deep, stunning bass. In his remix, Ken Karter adds drama to the track by injecting apocalyptic synth lines and syncopated rhythms, a sidereal rework aimed to the dancefloor. Martyn Hare uses energetic electro loops and riffing movements, giving us a modern reinterpretation full of broken beats and noisy kaleidoscopes, while British acid house and techno artist Chriss Moss Acid follows his namesake and filters the track through his own style; the result is an old school number which maybe will not surprise the listener, but surely will enthrall him.
Another great product in a strong and ever growing catalog, Membresi ekl & For varden pikre showcases many styles encompassed by the Spain-based label, which holds a foot in the tradition of acid techno, and another in the realm of modern sounds and experimental variations, be it industrial-tinged numbers or psychedelic endeavors. Keep an eye on them, and if you are a DJ, be not afraid to use their catalog during your intensive DJ sets, you will find many tools to keep the audience entertained.
Label: Diffuse Reality
Rating: 8