Published by Alessandro Violante on November 3, 2019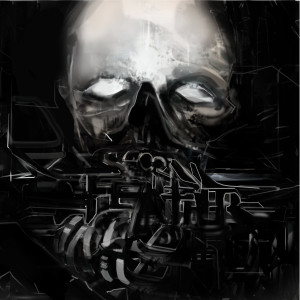 The long history of Scorn, one of the most important music projects of Mick Harris, started in the early '90s when he left the legendary grindcore band Napalm Death and goes on as of now. After having played with one of the most extreme bands in metal, he explored the so called grey area of music including industrial and releasing much appreciated albums such as Vae Solis and Colossus.
From those aforementioned albums to Feather released this year by the label Ohm Resistance, his sound never ceased to change and to evolve; Mick Harris embraced in his music a large array of influences, from illbient to downtempo, from dub to drum'n'bass and breakbeat, something that can be listened in his albums released by the legendary Hymen Records, sublabel of Ant-Zen, run by Stefan Alt. Greetings from Birmingham and Plan B are two masterpieces that should be listened in order to have a better understanding of Scorn's sound.
Furthermore, he produced music released by Ad Noiseam, another now defunct German label, and finally he joined Kurt Gluck's (a drum'n'bass producer from New York) Ohm Resistance roster.
Feather has seen the light seven years after the release of Scorn's last output, and eight years after the release of his last full length. Both of these releases were by Ohm Resistance itself. The listener will find that, during these years, the sound of Mick Harris changed again. Feather is a four-track vinyl including three variations on the title track and another new song. This release could be considered an appetizer of the new LP expected for the end of the year.
Forget the broken beats featured on the Hymen releases, and prepare yourself for slow and heavy rhythms enriched by industrial sounds and alienating dissonances. Call it downtempo if you like – whatever you want to call it keep in mind Feather is an experience which you should enjoy while being in a state of mind allowing you to fully experience the rich, complex and deep sound of Scorn and the disturbing and alienating sonic power  expressed in these four songs.
If compared to some previous releases by Scorn, Feather could sound quite monolithic and minimalist, but if you listen carefully to it, you'll find new details at each spin, expression of the long sonic experience of Mick Harris. Give it a listen to it, while waiting for the new LP.
Label: Ohm Resistance
Rating: 6, 5