Published by Davide Pappalardo on February 26, 2019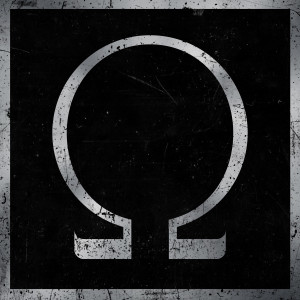 OHMelectronic, previously known as Öhm, is the result of the collaboration between Chris Peterson of Front Line Assembly and Delerium fame, and Craig Joseph Huxtable of Noise Unit. The project had a debut under the name Öhm (Artoffact Records) in 2013, a mixture of electro-industrial soundscapes, evocative atmospheres and robust EBM rhythms. While not very different from Peterson's contributions to FLA, the work showed a freer and more experimental approach with seducing moments and soothing elements.
Now they return with OHMelectronic, for the same label, a work which comes from the same sonic world of the previous output, but with a darker and harder take. The result is something between modern electro-industrial/EBM with an elegant sound-design, industrial-rock/metal, and evocative ambient music. An album with its own narrative and soul, dwelling into familiar apocalyptic scenarios and mesmerizing atmospheres.
Uppercut welcomes us with its throbbing lines and syncopated rhythms, then it evolves into a steady march with seductive vocals engaging refrains. A punk edge enriches the track, keeping a savage feel among the cold electronics, while riffing arpeggios picture a rock-by-electronic music scenario.
Everything is gone dwells even deeper in that territory, showcasing rhythmic assaults akin to late 80's/early 90's Ministry and synthetic riffs which recalls with their distortion the sound of guitars. A brooding soundscape dominates the track, and strong a vocal delivery conquers the listener.
With offers a different kind of electronic music, with its downtempo beats and liquid synth-sounds, evoking a captivating and soulful modern take on electro-pop, while Undone follows suit with its crawling crescendo made of suspended tension and sparse rhythms, growing into a robust EBM affair with strong drum- sounds.
Disarmed is another throbbing EBM number with engaging bass-lines and rhythmic obsessions, enriched by sleazy vocals, pulsating snare-drums, and rocking explosions with looped riffs, and the following track Godspeed plays with sci-fi cinematic soundscapes and futuristic ambient passages, recalling the less pop and darker side of Delerium, More of a pastiche than a song, the track works as a bridge to the last section of the album.
Decline offers a dark atmosphere with grooving electronics and the usual robust rhythmic patterns, enriched by crawling vocals and well used grim effects. The second half of the rack sees a climax full of pathos, offering a coherent and engaging structure.
Endless war returns to cinematic atmospheres and more controlled rhythms, offering an evocative sound with downtempo qualities. Then, it employs more aggressive elements, gaining power, without really exploding until the last minute, when stronger rhythms and riffing lines guide us toward the end.The last episode Redshift is an outro ending the album by the means of sharp industrial distortion and ominous orchestrations.
OHMelectronic is a work of modern electro-industrial with well sung vocals and mixture of faster tracks with a rock feeling or EBM thobbing attacks, and dark downtempos with cinematic elements and slow crescendos. We will find here that elegant and futuristic darkness which dominated late 90's and early 2000's Front Line Assembly, as well as new solutions and a personal sound. This is an album outside of current fashions and easily marketable industrial music, the two musician chose to stay true to their roots, without repeating their past.
Label: Artoffact Records
Rating: 8,5