Published by Davide Pappalardo on August 24, 2019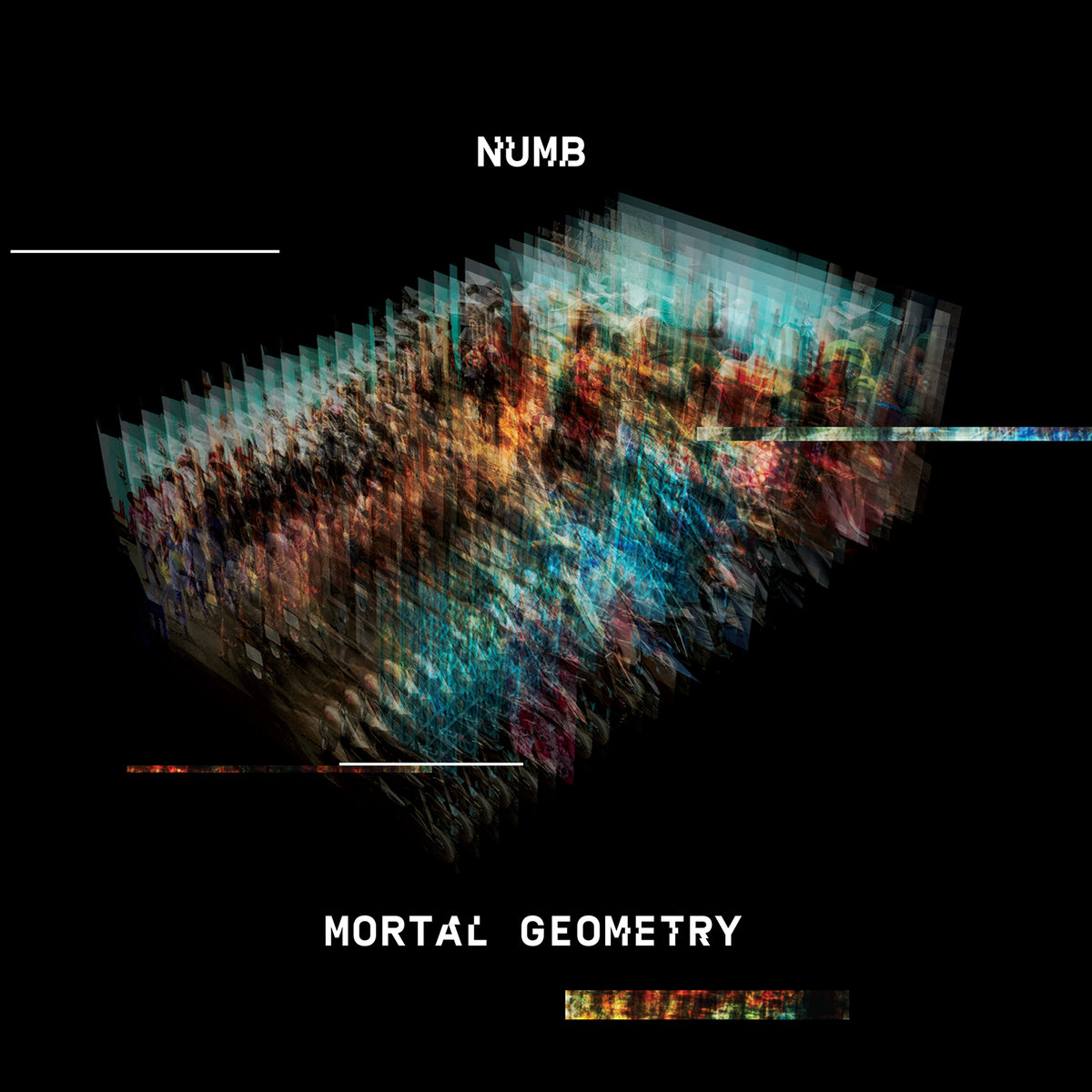 Numb is a cult name in the world of electro-industrial, the project of Canadian artist and lecturer Donald Kenneth Gordon. During its long existence, it has seen many different vocalists give perfect lyrical and vocal representations of a sonic world made of paranoia, rage, addiction, and mental illness.
Think of the dystopian sci-fi atmosphere of F.L.A and the delirious, horror-filled dimension of Skinny Puppy, and then of something in-between, a post-modern tribute to our delusion, sad life stories, violent instincts, auto-destructive nature – this is what Numb has always been about.
After the Skinny Puppy-lite debut and the fierce Christmeister, masterpieces like Death On The Installment Plan and Wasted Sky saw the project finding its very own muse with a dark yet layered sound using guitars, electronic mantras, and hoarse, spiteful vocals, while later works Blood Meridian and Language Of Silence experimented with noise, techno, EBM vibes, while maintaining the core element of Numb's sound – namely Gordon's songwriting and incredible sound-design.
After almost twenty years the project returns with Mortal Geometry, a 10-track album for the famous American label Metropolis. No Numb album sounds like another, and this new output is no exception; while retaining the more "elegant" and cinematic approach of the last ones, it adds a more present guitar sound and keeps a more restrained modus operandi.
Redact welcomes us with its squealing synth sounds and guitar loops, then an electronic march accompanies malevolent vocals and riffing crescendos in infective choruses. The controlled rhythmic pattern displays a suitable base for the eerie melodies and the hypnotizing elements which complete the track, as well as the almost orchestral passages during the second half.
Hush showcases syncopated and intelligent rhythms among dark sci-fi sounds and vibrating soundscapes. A lysergic structure dominates a crawling tension ready tho reach a climax – soon given by layered guitars and shrilling synth sounds. The track is a perfect example of Numb's peculiar kind of electro-industrial, aggressive yet forward-thinking and perfected down to the details.
When gravity falls is an energetic number with faster rhythms and captivating bass-lines upon which riffs and nocturne effects are layered. A stomping movement meets robotic vocals and spiraling crescendos full of emotive passages, giving us a track which can be a potential club-filler in the right setting.
Shadow play is a long instrumental suite informed by the more atmospheric and experimental side of the project; seducing slow sounds with a lounge quality see matching rhythms and groovy synths while sparse keys and distant effects have their say during the development of the track. Later progressive guitar passages and mesmerizing yet frightening sounds accompanies piano sounds in a quasi-opera. The second half of the piece follows a cinematic crescendo with grandiose sonic ghosts, before it collapses into a nightmarish maelstrom of lost souls.
Hush (creation to negation) is a reinterpretation of the second song under the guise of an experimental piece with reverberated synths and prominent piano sounds. A syncopated rhythmic mantra guides us among squeezing passages and cosmic effects, until we reach an old-school climax. Hard drums and eerie atmospheres dwell into a sonic explosion doomed to dissolve in a noise.
All in all, a work perfectly fitting in the discography of the band, Mortal Geometry displays the same attention for the details and skilfully crafted tracks which made the fortune of Numb in the past, while showcasing a somewhat more mature and melancholic style without forfeiting the inner darkness and ominous sensation always present in the music. Electro-industrial is not in its best shape at the moment, but Numb has always been a project out of class and in its own league – Mortal Geometry is another testament to this fact. A welcomed return, and we hope the start of a new series of great works.
Label: Metropolis
Rating: 8