Published by Davide Pappalardo on March 27, 2020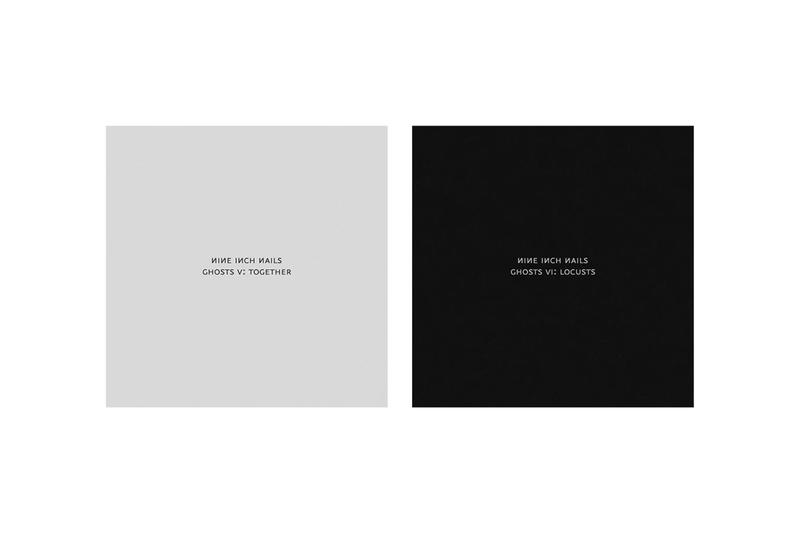 Nine Inch Nails and Trent Reznor are names needing no real introduction to any listener of modern music, be it electronic, experimental, industrial, or whatever. If Depeche Mode introduced electronic music to large arenas and crowds, Nine Inch Nails introduced the concept of industrial music to the mainstream with a sound rooted in rock and pop archetypes, but infused with "alien" elements which galvanized the alternative audience of the pre-internet era.
Years have passed, the band changed times and times again according to Reznor, a complicated character encapsulating both the aspects of the worshiped rockstar and the experimental producer. Various names helped him during his career, a reason why the tendency to consider NIN a solo project is quite incorrect – Charlie Clouser, Chris Vrenna, Alessandro Cortini, and other artists gave their touch and help in the different phases of the project, even if the main actor was always Reznor.
As said, things changed many times: from the 90's industrial rock stardom, to the early 2000's more alt-rock oriented sound, to the recent ventures in experimental territories and critically acclaimed soundtracks for major movies, in tandem with Atticus Ross. Reznor himself changed through times, changing the "self-destruct" image which made him famous and becoming a quite rich business owner who worked with Apple and Hollywood.
Now a 54 y.o producer, Reznor probably achieved a status not many people had previously in the story of music, beyond the concepts of mainstream and underground, and even genres, and even if not all of his recent production have been quite stellar, he showed in his work on soundtracks he is still a master producer and engineer.
Today: Coronavirus, global pandemic, quarantine for many people. Something which seems out of a dystopian movie, but it's reality. A reality shared between people of different nationalities, wealth, lives. In this situation the duo decided to record a following for the Ghosts series (a collection of ambient/instrumental tracks with a very inhomogeneous quality between single episodes), two twin ambient albums called Together and Locust and given for free through the NIN website.
In the words of the authors, this is a collection of tracks born during a period in which hope and despair are a constant reality of people's life, shifting between each other daily. Music as connection and a way for musicians and listener to stay sane. Together is hope, while Locust is the dark side of our current emotions and feelings.
Together starts with Letting go while holding on and its cinematic atmospheres and almost dream-like sounds underlined by droning motifs. The track slowly grows with choruses and placid melodies with a minimal nature. The second half sees a climax full of saturated sounds and ambient galore recalling the 90's Warp school. Together follows suit with delicate piano notes and howling crescendos with a mesmerizing nature encapsulated by suave choruses. An emotive underline conquers the track, and very familiar acoustic guitars are added during the course of the track.
Apart surprises us with dramatic orchestration full of dissonance, expressing a sense of tension and urgency; then everything collapses in sober territories, meeting gorgeous drones while keeping the strident elements. Once again our mind pictures the scenes of a movie, while piano notes return in a take full of emotions. The influence of the film-score work from the duo is strongly present here, permitting and permeating a game of sound-waves and sudden epiphany. Hope we can again exploits a similar vein with xylophone sounds and evocative piano notes moving amidst dark ambiances. The union of light and darkness gives us a complex emotive crescendo, hope's seeds during uncertainty – static noises keep this element during the end of the first half of the track.
Locust is a game of suspended tension and dark atmospheres, developed via different elements recalling 80's horror scores and dramatic cinema sequences. Piano notes, guitars, loops, sound manipulations become the main actors of an ongoing dark narrative. Around every corner is another piano pastiche with subtle orchestral tension and a noire sax. It's like the score for a thriller where the enemy is everywhere; the perfect representation of the daily reality during a pandemic. Run Like Hell starts as a dark ambient piece, then it evolves with droning sounds and distant wind instruments. An almost tribal movement give us a ritualistic mantra which moves through well placed arches, while the final part sees fragmented acoustic guitars.
A Really Bad Night is a very heartbreaking episode with hunting piano sounds and eerie drones, soon dwelling in aural darkness which contrast with the melancholic melody of the main instruments. Once again subtlety is the key word ina crawling songwriting rich in minimal textures. Turn This Off Please is a pounding affair with obsessive voices and sharp sounds with an industrial feeling. Probably one of the most experimental and dark moments, it is an electro-acoustic piece with various facets – piano and orchestral elements return in another experience strongly informed by cinematic music, as well as dark ambient passages.
Together and Locust are not perfect works or masterpieces redefining anything, some tracks are similar and there is some sameness between some moments, the shadow of names like Boards Of Canada, John Carpenter, Scott Walker and Brian Eno is not very far from some ideas and modus operandi. Still, the songwriting is quite strong and no track sounds as a pastiche or incomplete, every episode has its own internal story and development.
It's clear that Reznor and Ross find a better expression for themselves far from vocal-driven tracks and rock structures, crafting hypothetical scores for imaginary movies, or better said, for a reality that now seems like a thriller movie. All sounds sincere and genuine, a token of kinship and humanity through difficult times, music as communication of moods and feelings. Whatever your opinion on the authors, give it a listen and you'll find evocative music with a soul.
Label: Self-released
Rating: 8