Published by Davide Pappalardo on April 28, 2019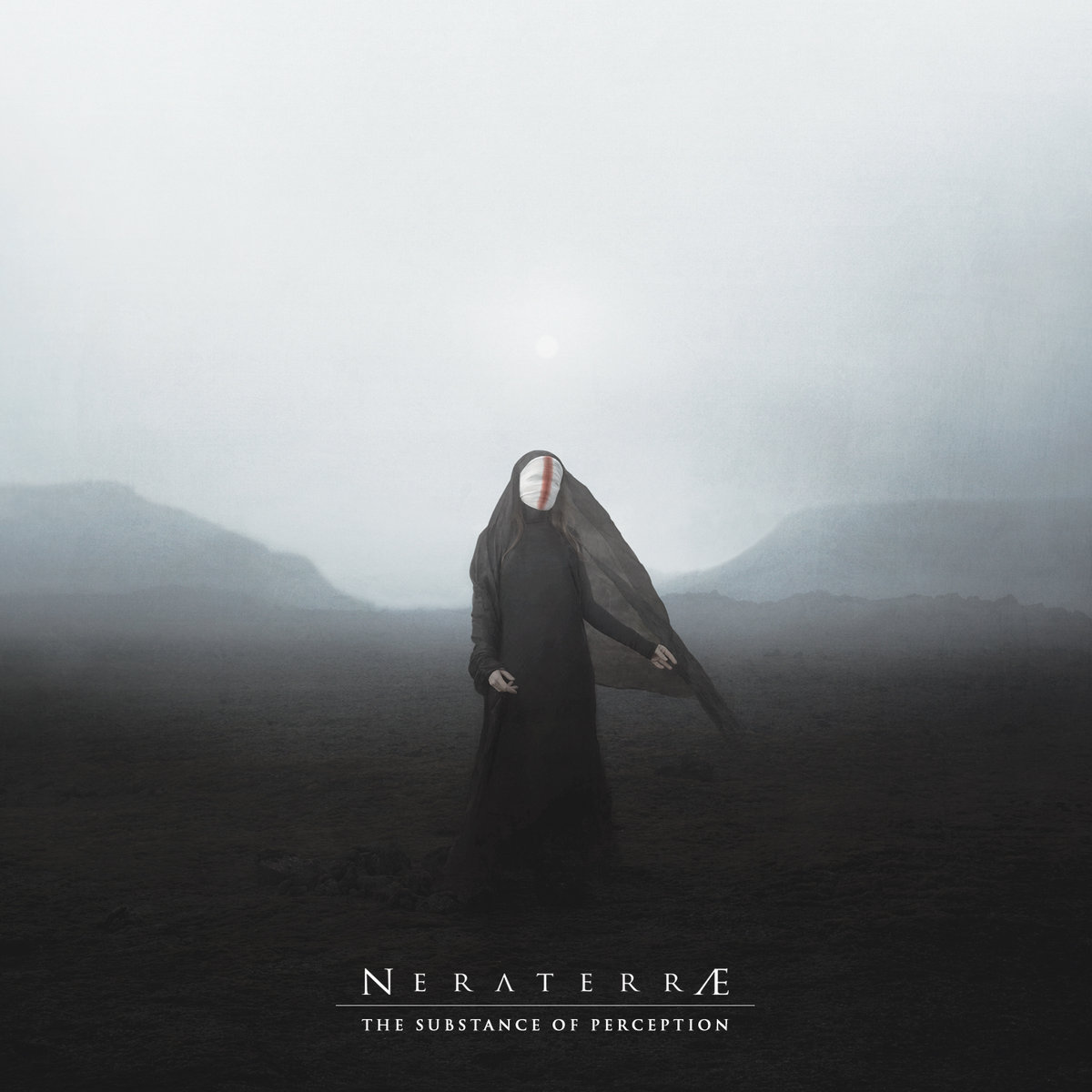 We already reviewed Neraterræ, the dark ambient/drone project of Italian musician Alessio Antoni, when we talked about the digital release The NHART Demo​[​n​]​s one year ago. His personal brand of dark ambient music, with power electronics and death industrial elements, focuses not only on brooding or eerie soundscapes, but on disturbing noises and stern aural attacks too, conceiving a cinematic experience with a narrative feeling.
Now he returns with The Substance Of Perception, a new album for the Berlin-based label Cyclic Law. As always, Antoni's modus operandi eschews any comfort zone, choosing this time to collaborate with other artists on the 7 tracks here presented. A very diverse and dense work, encompassing , melancholic ambiance, dark soundscapes, drone rituals, stark moments and cinematic experiences.
The partners in crime are Norwegian dark ambient artist Northaunt (Hærleif Langås), Alexey Tegin from Russian ritual musical collective and performance group Phurpa, Italian dark ambient producer New Risen Throne (Gabriele Panci) and the French one Treha Sektori, Norwegian drone ambient project Taphephobia (Ketil Søraker) and California-based dark ambient/industrial music project Infinexhuma (Lucas Levyliotar), Iranian dark ambient pioneer Xerxes The Dark (Morego Dimmer), Belarus dark / drone / ritual ambient project Угасание/Ugasanie (Pavel Malyshkin), and Australian project Flowers For Bodysnatchers (Duncan Ritchie).
Shadows of regret is a collaboration with Northaunt featuring the sound of rain and soulful motifs, a placid start for the album evoking melancholy and distant memories. All of the sudden, sampled dialogues and a darker atmosphere introduce a different path for the track, full of mystery and a subtle tension. A grimmer soundscape characterize our journey, going deeper into our regretful memories.
To reveal the unseen features Alexy Tegin, a ritualistic affair with chanting verses and distant pulsations, a captivating mantra dwelling in droning repetitions and suspended moments. The relatively short track (if compared to the others) works as a moment of recollection, a meditative state aiming to give us a different view.
Becoming the nightmare sees New Risen Throne and Treha Sektori enhancing the brooding atmosphere of the track via disquieting samples, while an ominous chant moves among the static sounds. An oniric state of being is reached, calling for our worst fears, not as weakness, but as something to make us stronger.
The wicked pulse of conscience is a dark ambient motif build thanks to Taphephobia and Infinexhuma help, a majestic episode with orchestral elements and eerie atmospheres, a hypnotizing loop with a slow crescendo which doesn't aim to attack us, choosing instead a downtempo approach. The second half of the track sees the return of the sounds of rain, among which winds move together with distant elements.
That which shall not be witnessed is a collaboration with Xerxes The Dark and Treha Sektori, a ghostly moment full of sinister drones and sharp effects, a serpentine pastiche with a subtle structure, a growing tension which collides with looping motifs. Industrial elements are used here in an elegant fashion, forfeiting any blunt aggression.
Beyond feats Ugasanie, dwelling into evocative ambiances and obsessive drones, another example of a track build upon mesmerizing dark atmospheres and repeated motifs. A ritualistic soul dominates our experience, while windy sounds conjure an inner world recalling the other dimension beyond our mind, life, reality. During its course, the track changes its nature, going toward eerie and melancholic melodies, without forgetting its more disquieting elements.
Echoing the scars ends the album with the aid of Flowers For Bodysnatchers, contemplating field-recordings elements with rain and storm, and delicate piano motifs full of intimacy and regret. Then, this aspect dominates the track, becoming the main path upon which the other sound are layered. The last part sees the return of broodier moments and industrial noisecapes, giving us a perfect ending, mixing the light after the darkness, still full of melancholy and frailty, and the shadow always present behind us.
A collaborative effort further evolving the sound of NERATERRÆ and its scope, focusing on ambiances and hidden melancholic movements. The host of collaborators infuse the album with their own style, but we can still find a common tread among the different chapters. A word coming from the inside, an oniric experience where we face ourselves, our fears, our past, and what we don't what to admit. This is no easy journey, be prepared for an immersive experience taking a toll from us; but if we will be ready for it, a rewarding enlightenment will be reached at the end of it.
Label: Cyclic Law
Rating: 8