Published by Davide Pappalardo on April 29, 2020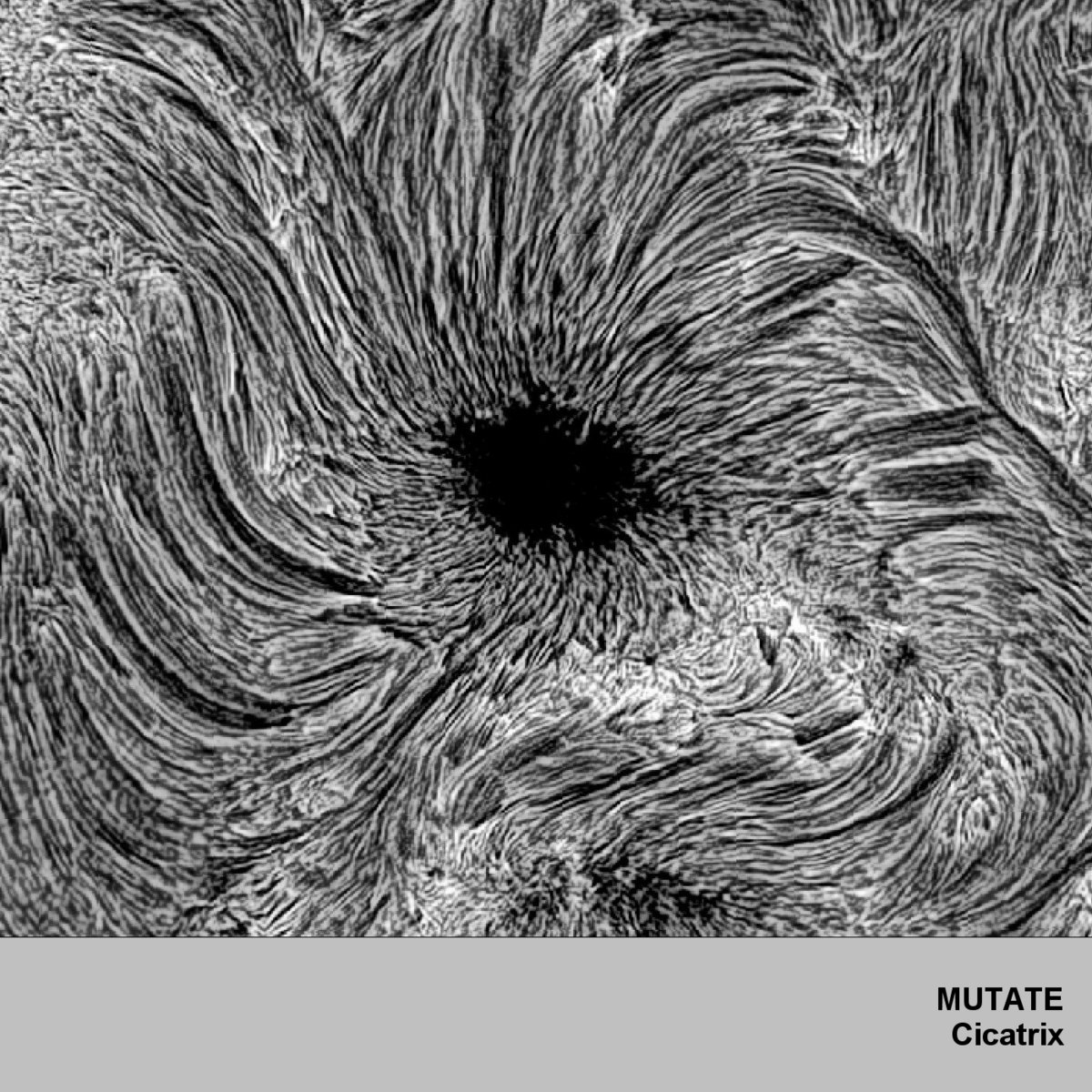 Ade Bordicott is an English musician active since 2008 under the moniker MUTATE, an outfit for dark ambient/drone music with minimal electronics and noise elements. His career sees many EPs and albums like Homunculus and With Intent (Stray Recordings, 2008-2010), Dark Out (Electronic Musik, 2010), No One In The Mirror (Black Square NetLabel, 2012) and Monochrome (Focused Silence,2016).
He now presents his debut for lofi experimental label Histamine Tapes, the 5-track EP Cicatrix. This is a drone/ambient work with a theme – the markings that humanity makes across the surface of the Earth. The means of modern communication and power distribution inspected not as an ecological statement of concern, but merely an observation of one way in which we make our mark. The result is a sound collage rich in reverbs, lo-fi sounds, droning motifs, evoking the landscapes, the power-stations, the structures that change the territory.
Pentho starts our journey with various recordings of metallic sounds and sudden torrents, giving us an almost field-recordings feeling. Then, dark ambiances display an ominous plethora of grim innuendos, doomed to collapse into static interferences and evolving into pulsating passages. Xmit Xmit i s a droning disturbance crawling in an open space, a defying obsession intertwined with moments of respite and underlined by grim samples. Inputs made sound, another example of music from the machines for machines.
The Pylons is an abrasive episode with waves of noise and sharp effects, reminding us of 70's experiments and the grinding soundscapes of early electronic music. An alienating atmospheres dominates us, while the sound of machinery bursts in sudden distortions working as artificial voices – a sense of impending doom is very palpable.
Seabed is a communion of low-tuned strings and grinding noises, a tapestry of shrilling effects conceiving an alarming crescendo. A sort of artificial orchestration guides us among resonant statics, showcasing a world made of impulses and signals. Xtalk uses rhythmic suggestions and piano loops in a hidden sound which stays on the background, while electronic effects have their say. Communication and electronic signals are here evoked, while a grinding distortion grows reaching a noise finale.
An EP made for the lovers of drone/ambient music with static sounds but well crafted strictures, relying not on only on easy repetition, but to right amount of adding of elements and changes too. Of course, this is not club music or organic orchestration: the concept of machine music reaches it's logical conclusion, presenting a sound totally devoid of human elements, but giving musical form to the effect of human intervention.
label: Histamine Tapes
Rating: 7