Published by Davide Pappalardo on January 13, 2020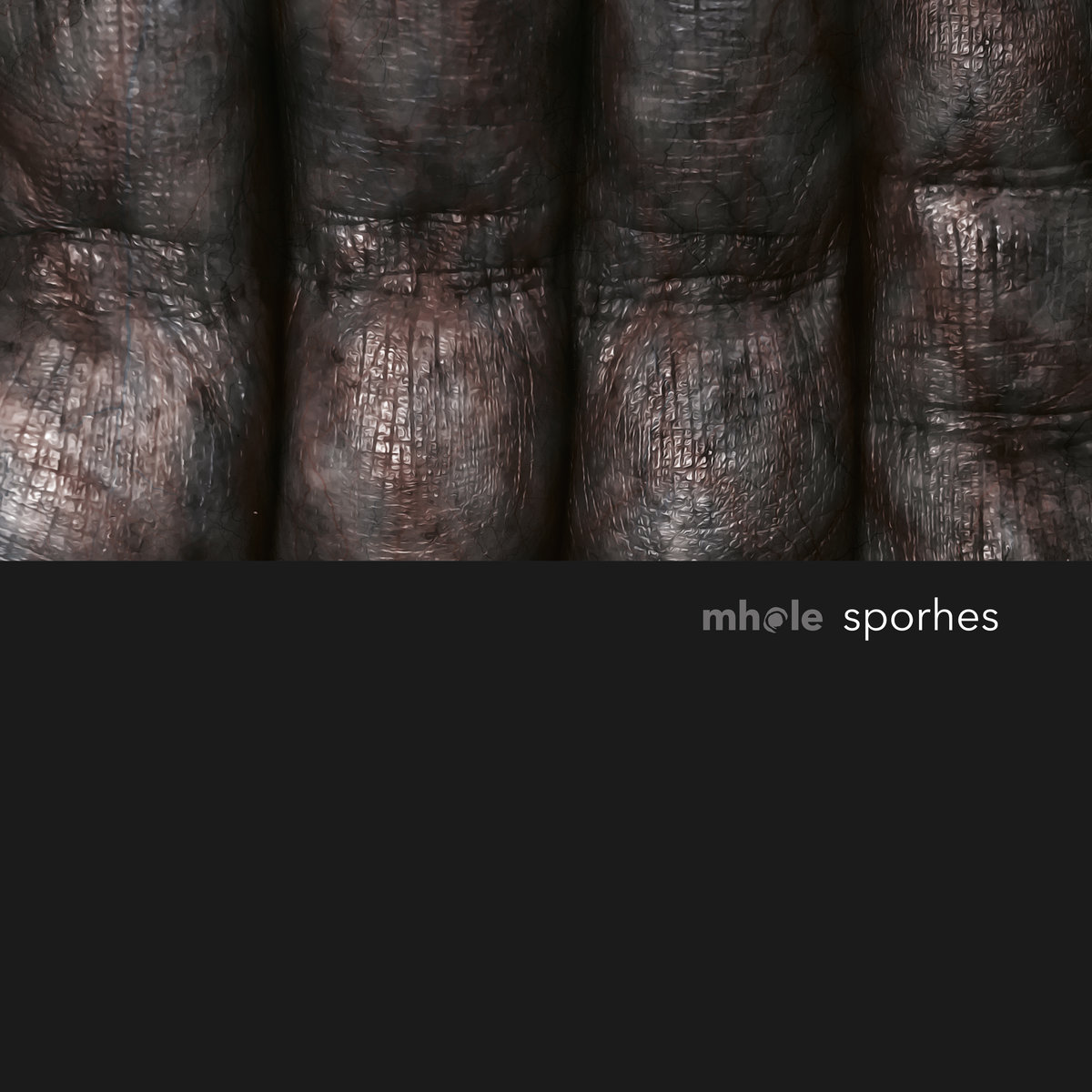 MHOLE is the new project from Italian artists Giovanni Leonardi (Carnera, Senketsu No Night Club, Divisione Sehnsucht, Siegfried) and Moreno Padoan (Artcore machine, Otur Boyd, Qod). Here they join forces in a sound informed by abstract techno, ambient, drone, and micro-rhythmic patterns.
Their debut album Sporhes (hellbonesrecords) uses a very apt definition for their music which grows slowly and in an impending way in every track. Experimental techno as a laboratory in which sound-life forms are nurtured in a fascinating world made of glimpses, sudden effects, subtle passages.
Toxicology report is the start of out analysis: a vibrating mantra grows in the background, soon reached by broken rhythms in abrasive waveforms before it is interrupted by spatial ambiances. The track is an experience in slow releases, a trademark of their sound. Shamanism increases the peace via IDM rhythms and sharp effects, conjuring a rattling movement upon which are latter added eerie atmospheres guiding us toward almost dark ambient soundscapes. The second part of the track indulges in noise attacks of a harsher kind.
Precatorious is a game of tension based on a droning rhythm underlined by subtle disturbances and noisy effects; once again restraints and releases are the main actors, as well as grim ambiances rendered as micro-structures contained within the track. Stramonium is like a slowed down rhythmic noise affair indulging in robotic passages and broken movements, always underlined by suspended atmospheres.
Neurotoxin is a very log suite informed by obsessive noisescapes and loops enriched by rhythmic distortions and bleeping burst. Fragments of sound and dissonant ambiances are the main elements in a crawling affair which has a hold on the listener. Paroxysmal syndrome is the ending piece of the album, a pulsating track with steady slow snares and almost dub atmospheres. It meets syncopated moments underlined by shrilling sounds, before playing with glitching mantras.
Sporhes is a very subtle yet not noise-shy work conceived for an attentive listening experience from the user. You wont find direct rides or attacks, as well as any club moments or remixes. This is abstract techno rooted in noise-tinged IDM structures and ambient soundscapes, centered on micro-rhythms and droning elements. The use of broken parts and some changes of course permit a variety the mindful approach will reveal.
Label: hellbonesrecords
Rating: 7