Published by Alessandro Violante on May 21, 2023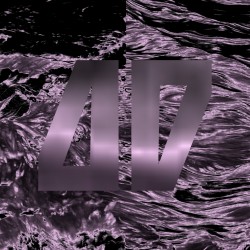 Undoubtedly, actually, Tommy Four Seven's 47 is one of the most interesting labels, focused on experimental techno influenced by IDM, rhythmic noise and broken beats.
Recently, also Linn Elisabet has joined the label and has released a release focused on sonic contamination and entitled 47034, following the progressive order of 47's label releases.
The release contains four different songs sharing a mixture of obscure syncopated rhythms and of the operatic background of the artist. In fact, Linn Elisabet also plays choral music, while also being expert in gender studies.
This hybrid music also portrays the philosophy of the artist. In 47034, the artist wants to challenge the listener with songs that can't be easily categorized, trying to recover the subversive trademark of electronic music.
What done in this release has already been done in the previous releases of the artist's label which emblematic name is Acts Of Rebellion, active since 2020 and with which Linn Elisabet has released the most part of the artist's music.
That of Linn Elisabet isn't surely the first example of the mixture of classical and modern electronic music, as the German artist Aphexia / Ecstasphere had already explored a similar concept, but in 47034 it is applied to techno music in its wider meaning.
In the opener In Which I Am Reflected, the obscure atmospheres and the syncopated beats are perfectly melt together with almost angelic atmospheres, while in Emotion Vs Affect (I Hear Too Much), the artist uses an even more creative use of its voice, processing some operistic screams.
What said about the opening song could also be said for Feeding Into Each Other, while in Challenge Me the spoken word invites the listener to challenge him and the artist and its music as well as gender boundaries.
Linn Elisabet 47034, despite its short length, has a fascinating and deep sound with the subversive message this music needs to have.
Label: 47
Rating: 8,5