Published by Alessandro Violante on March 19, 2020
In the last weeks, the Italian musician Francesco Tella alias Ngthly released two very interesting tapes for Glasgow-based Clan Destine Records and Berlin-based Detriti Records, respectively entitled Illusione dell'essere and Pensieri di sangue, plus some tracks released on various artists compilations, and we know he's always working on new music. We talk about it with Ngthly himself.
Hi Francesco, it's a pleasure to talk with you about your project Ngthly. I remember a couple of months ago I saw that Clan Destine Records uploaded some songs from your upcoming tape release Illusione dell'essere on the Bandcamp page of the label. I was curious about the Italian title, I asked Carl if you were Italian, and here we are talking with you.

Let's talk in-depth about Illusione dell'essere. When have you thought about releasing your first release? Have you released anything before it? How have you been contacted by Clan Destine Records?
I'll start by talking about my album on Clan Destine Records, Illusione Dell'Essere…
This Album Speaks A Lot About Me, From My Birth to My Allegorical' 'Death' 'In fact the first track is called' 'Procreation' and the last funeral.
it has a really deep meaning for me, without making long speeches, it talks a lot about my artistic evolution over the years and how I learned to face myself and the world ..
The only means by which I can communicate perfectly is music now, I have nothing else.
Before the release on Clan Destine I went out on Medieval Heresies in their first VA always on tape,
with many artists that I respect, like dj loser, Nathaniel, DJ Varsovie and many others ..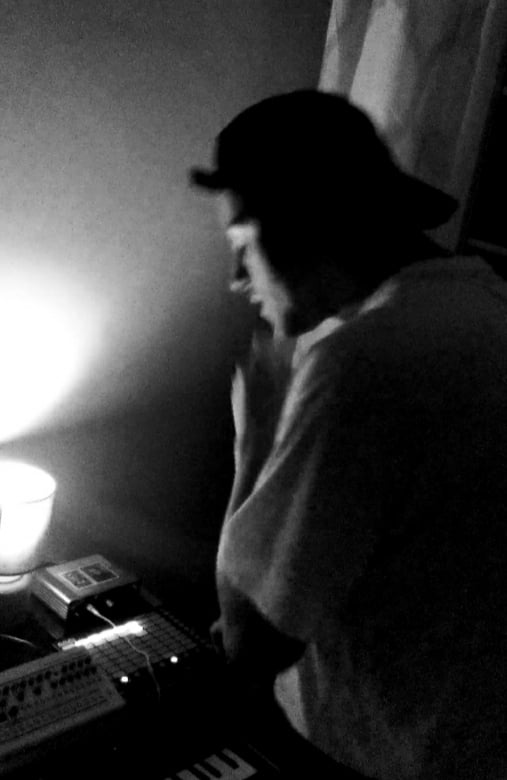 Let's now talk about your last release Pensieri di sangue, released by Detriti Records, which hasn't been released yet but which is already sold out. First of all, congratulations for this goal! What is it about and how do you feel about it?
Now speaking of the EP on Detriti Records .. "Pensierei Di Sangue" is an EP that throws out a little of my dark side and my crazy desire to want to change the world with music by inserting messages in people's heads, it is impossible but fascinating for me.. Detriti Records is one of my favorite Berlin labels and releasing it has been a satisfaction for me.
I've noticed a huge use of samples in your music. Have you borrowed them from some movie? What's your taste about cinema?
I am a lover of cinema and art that many films have given me .. My favorite director is Stanley Kubrick I am very inspired by him even if he doesn't seem to be.
I think your music has a strong punk approach, something I've noticed also in other releases by Clan Destine Records and Detriti Records, among other labels, also thanks to the quite rough sound of your music. Do you feel this punk approach too? In what measure do you think we can talk about punk in this new wave of electronic music merging EBM, industrial, synthwave, techno?  
Yes in my genre there is a lot of Punk in fact from my old drums it can be understand that I aim for old sounds, I love The post punk era, my music is a mix .. I define it Dystopic EBM / Postpunk ..
During the last years, in Italy several musicians and labels started releasing interesting stuff, but it seems they're more famous in other countries such as Germany, the Netherlands, Belgium, not so much in Italy. There aren't so many venues available in Italy where musicians like you can play their music live. Do you agree with this? What do you think we can do?
Being able to Evolve is not easy in Italy the underground scene is difficult to maintain, the public is more interested in other things, but I'm happy to be Italian..I love many italian artists (with all respect)..
I know you're a very prolific musician always working on new music. What we should expect in 2020 from you?
In 2020 there will be many new things and projects .. that if proceed as expected there will be great news..
I've seen you've just uploaded for free on Youtube your two releases. It isn't a common thing. Why have you thought to do it? Is there a particular meaning behind this choice?
Thanks for having dedicated us your time for this interview. If you want to do it, greet your readers and invite them to buy and to listen to your music!
Thanks for the Intervew FLUX Webzine!