Published by Davide Pappalardo on March 13, 2020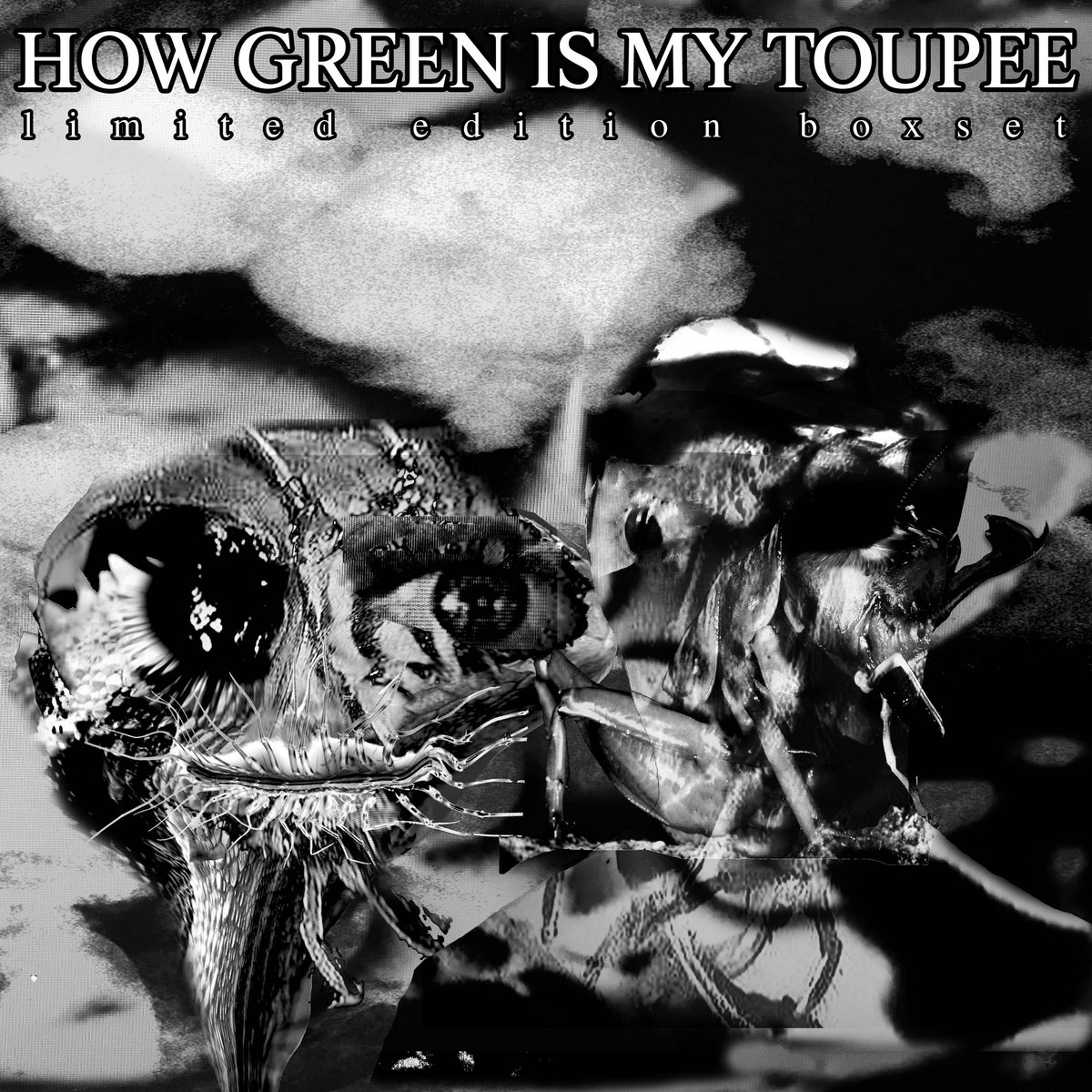 How Green Is My toupee is the project of Croatian artist Domagoj Kršić (previously in Cyborg On Crack) and Frank Sumatra dedicated to industrial/synth music with a strong oldschool feeling, influenced by Severed Heads, Garry Bradbury, and Skeptics. Expect a sound with a highly experimental nature and playing with synth-pop tropes in a bizarre scenario.

After the album Kerfuffle (Sutured Music, 2017) the singles/EPs Sense (self-released, 2017), Crutch (Sutured Music, 2018), they debut on She Lost Kontrol with the limited 4-track 10" Limited Edition Boxet. Soulful distorted melodies, strange FM synth sounds, skeletal drum machines, retro basslines and histrionic vocals guide us in their world.

Louise shows us her insecticide collection is a perfect intro for the EP: it showcases the taste of the duo for exhilarating yet simple melodies, as well as their humorous nature starting from the title. The hypnotizing pads and throbbing lines underline the acerbic but enthralling vocal deliveries of the singer, conjuring an "anti-synh-pop" pastiche. Joikakaker dwells even deeper in playfulness with its lysergic take on minimal synth music, displaying pitched vocals and graceful melodies, recalling tape manipulation techniques of the past. Chaos and harmony mix in bizarre dimension.

Waking up In inuvik at 5 am uses coarser elements in a dictatorial rhythm with heavily manipulated vocals and midi keys resembling vintage videogames soundtrack. Vocal samples and dungeon-like atmospheres compete this short suite. Certainly dub is maybe the "club moment" of the album, albeit a very strange and out-of-there one. Analog kicks and cymbals are the bones of an irresistible vocal refrain with surprising slowed-down moments of celestial pathos – once again the tropes of synth-pop are subverted with a personal touch.

How Green Is My Toupee is an interesting project looking back to the early days of synth music and analog manipulation of sound sources, modifying its core nature via industrial/post-punk ethos. The result is somewhat nostalgic yet fresh, eschewing club-oriented mentality for a piece of art-music, The curious listener will find here something to explore.

Label: She Lost Kontrol

Rating: 7,5