Published by Alessandro Violante on September 2, 2018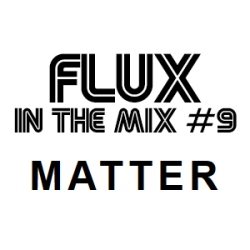 Fabrizio Matrone, better known as Matter, is an Italian musician active since several years. After having started and cultivated several projects, a tape label and a great number of releases, he has released a full length for Stefan Alt' label Ant-Zen, entitled Primitive Forms. Matter is always working a new material, even now, and collaborates with industrial techno pioneers such as Rich Oddie (Orphx), among the others. His music is atmospheric yet rhythmic, both close to techno industrial and to rhythmic noise. An ascetic experience for the listener. His new mix, the #9 in the IN THE MIX series, exhibits his tastes and his music background into the industrial music scene. A smart tracklist, starting with more atmospheric songs then switching to more syncopated and rhythmic engaging episodes. An approximately 50 minutes-long enriching experience you should do.
As always, we don't post the tracklist here, you'll find it clicking on the link below to our Mixcloud profile.
Check also the interview we've done with the artist here