Published by Alessandro Violante on January 17, 2017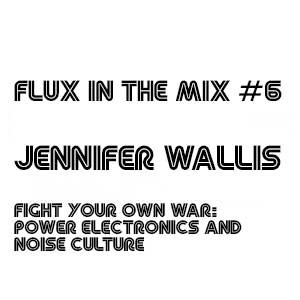 In the very early days of FLUX Webzine I've imagined it as if it was a not only a website containing reviews and articles, but also as a sort of community in which artists, musicians and fans of industrial music and Contemporary Art could have found a place to meet and exchange ideas and their work.
Through time, we've focused more on reviews and interviews, but that research for experimentation never completely faded. FLUX Webzine have always paid some kind of tribute to the artistic group FLUXUS and artists as Nam June Paik, Raymond Williams "television flow" theory, E.A.R. (Experiments in Arts and Technology) group and Gesamkunstwerk theory.
After having enjoyed some great festivals, we've begun thinking to write some articles about the music we talk about in our reviews and interviews, but after having understood the impossibility of talking about music genres when every musician has his own approach and has his personal idea of the music he makes, also sometimes considering something different from the music genre in which he's / she's usually categorized, we've decided to leave the word to the characters of this scene (these scenes), and so we've thought to transform our IN THE MIX series, to try a new approach, making an experimental, something new, trying to engage these artists, books writers, musicians, label managers and so on…this chapter is the first in a new series. Jennifer Wallis recently wrote a book about power electronics music and noise culture entitled Fight Your Own War: Power Electronics and Noise Culture. Recently we've interviewed here, and we've really enjoyed reading her book. In this particular mix, we asked her to select ten songs defining her idea of power electronics, a sort of appendix to her book, and to explain them to our readers / listeners. She decided to choose not regular songs, and she enjoyed doing it. That's the result. We hope you enjoy this.
2017 will definitely be a year dedicated to them.