Published by Alessandro Violante on March 5, 2019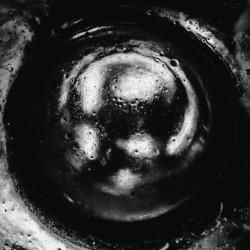 A very large number of musicians and artists agreed (and keep on agreeing with) a vision of the world which tends to identify people with passive slaves of a society with strong control over them, imposing its  way of thinking and of living.
This was already theorized by Harold Dwight Lasswell in 1948 in the Hypodermic Theory, which would have subsequently inspired the experiments conducted by Bryon Gysin and William S. Burroughs, this one considered a huge inspiration for industrial music.
These ideas have also influenced, among others, on the Italian duo Fire At Work which, since 2002, brings forward their particular industrial and radical music path, also with their label Stirpe999. Here we focus on their new E.P. entitled Atomic Spawn, released by Monolith Records, a label specialized in techno music.
Four songs for about twenty five minutes under the sign of techno industrial music, but what's more important here is the message it wants to convey. Reinterpreting Gysin and Burroughs, according to Fabio Recchia and Fabrizio Rossi noise is their weapon to break the rules and the status quo imposed by the system, what they call "structures of control".
The release of the E.P. has interested Patrick Stevens alias Hypnoskull, who has always strongly focused on similar topics- He decided to make a remix for one of the songs here contained, the (eloquent) Re-sample the future, and has officially put Fire At Work under the Anti/Techno definition / philosophy, thanks to its subversive character.
No matter if the reader is optimistic or not about society and its mechanisms, he should give a listen to this dystopic output anyway, although there's nothing new in the music here contained. Theatre of nothingness, the opening song, is a good 4/4 techno industrial song, hallucinatory and with a dark and dystopic mood.
The aforementioned Re-sample the future is the best song of the release, with its syncopated dark and distorted sounds. The remix done by Hypnoskull doesn't change any crucial element of the original track, but adds meaningful lyrics in German enriching the song with a stronger message.
The ending episode Blood moon is a bit different from what we have heard to until now, with its acid influences and its synth-line putting the listener into and anxious and almost catatonic state.
Atomic Spawn is a short but intense work, in which the message contained into its music is more powerful than music itself, but it will surely be appreciated by techno industrial hardcore fans, always hungry for new tasty releases.
Label: Monolith Records
Rating: 7