Published by Davide Pappalardo on February 14, 2016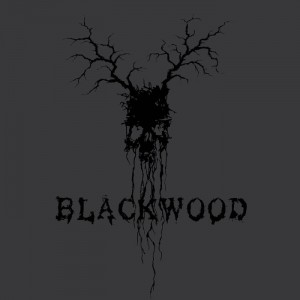 Eraldo Bernocchi is not a new name for the lovers of Italian experimental sounds, and not only for them; member of Sigillum S along with Paolo Bandera and Luca Digiorgio, he worked with the project SOMMA as well as with the bassist Bill Laswell, Mick Harris from Scorn,Fehlmann, Harold Budd, Colin Edwin, Gabriele Salvatores, and many others. A very prolific mind interested in many worlds of the musical spectrum, without sticking to a single genre; it's no surprise the sound of his new project Blackwood (along with the jazz drummer Jacopo Pierazzuoli during live settings), which is dedicated to a dub influenced semi instrumental (we find some vocal samples) doom very close to drone music, akin to projects as the American Sunn O))), in some aspects.
The first work of the project As the world rots away released by the Italian label Subsound records is now out, characterized by six tracks linked to the sound we've already talked about; an hypnotic and dark album based on dark ambient soundscapes and granitic guitar riffs along with slow and obsessive rhythms and intimidating vocal samples (very close to the more industrial moments of Godflesh). Dehumanization and a ritualistic and oppressive mantra are the protagonists in a sound that is never a happy affair and that is not made to be a mere easy-listening soundscape; an active listening experience and the will to live apocalyptic and creeping musical experiences are required without any mercy, but, as a gain, we have an ecstatic journey for the lovers of this kind of sounds.
Breaking God' spine starts with a dark cosmic howling ala Lustmord, but soon a monolithic sound intervenes with its low-tuned guitar, dense and quake-like, which, after a pause, is accompanied by female vocal samples and hard industrial bits; so it's created a cold and obsessive sound that expands itself with a death-like rhythm. Distortions and a new distant howling from another place find their home in all of this, leaving us with no serenity.
Santissima muerte has no intention to soften the blow, with loops of guitar distortions repeated on a dark line with a distant and creeping atmosphere; new sampled voices take their place with their effects and grooving echoes, while the rhythm moves between drum patterns and cymbals, until it meets cosmic deletions where the sidereal space gets closer with their void, filling the heart of man with an uneasiness that comes from within us. Some more dark ambient sections find their place as pauses, but the other sounds soon return in a never too excessive cacophony, but delivered with a well played juxtaposition of soundscapes.
Sodom touches power electronics sounds (a kind of sound very familiar for Bernocchi) with an industrial furnace-like motif full of corrosive distortions; soon this is replaced by grim and submissive manifestations with impotent atmospheres, in a downward spiral that assumes more creeping tones, while it descends taking us with it toward a cold hell where black flames burn us with an extreme frost. The feedback explosion is the natural consequence of all of this, in a chaotic gran finale.
Purtridarium starts with grim arpeggios which soon are accompanied by drum patterns and granitic guitar riffs; we find here a more doom-oriented episode in a classic sense, where the mechanical structures are replaced by guitar-driven sounds with a riff crescendo. Vocal effects and melancholic soft melodies find their place in an exhilarating communion of elements that gives us a more band-minded approach; feisty distorted sounds cut the composition with dub looped rhythms, while dark ambiances are near the corner, taking more place until they dominate with sound vortex followed by the sounds of the start. The track knows many evolutions, even with hypnotic parts and harder drum sounds, with a fusion that in less experienced hands would have had a worse development; so we have imperative and triumphant marches that drive us to the final cosmic soundscapes.
Vulture gives us again a taste of monolithic distortion along with martial rhythms, and some quake-like riffing and ghostly and distant sounds; a dense and hard sound that overfull the sound spectrum with few elements, creating scenarios of existential devastation. The movements are repeated with always more belligerent tones, without forgetting the dark landscapes which complete the structure with arcane and cold melodies; everything is grandiose after the third minute and a half with a semi progressive moment where the skills of the artist are well placed. We soon return to the cutting digression and to the sidereal elements dear to the project.
Unrecoverable mistakes closes the album with dark ambient effects we are well accustomed to, between evocative soundwaves and ethereal and ringing melodies full of a Sehnsucht that is aimed to the heart; some drum rhythms emerge dispersed while the emotive crescendo is linked to the stratification of loops. An unexpected melancholic and delicate finale where evocative guitar movements find their place reminding us of some "illuminated" black metal such as Blut aus nord and the more ambient-oriented composition of Trent Reznor; a perfect epitaph for a multiplex work like this one.
With six long tracks our Artist does what many would fail to deliver in spite of their efforts: he gives us an album that links doom music with some experimental suggestions without being monotonous or too cold in an academic way with style and no substance. If a dark landscape dominates all, the skills developed in many fields by Bernocchi during his career permit him to indulge in digressions and different worlds without losing the main focus; malaise is always around the corner, but sometimes is a strike without mercy lost in cosmic elements or an existential melancholy that drives us to distant and grim melodies. To be experimental and at the same time listenable (for someone that is well accustomed to this sound) is not so easy, instead is too easy to lose ourselves in self-referring obtuse sounds created this way just for the sake of it; fortunately this is not the case and our artist gives us an album that everyone should be aware of.
Score: 9, 5
Label: Subsound records