Published by Alessandro Violante on June 5, 2021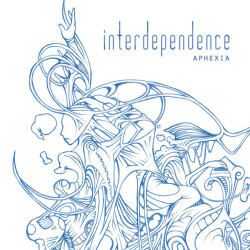 Seven years ago, Ecstasphere released her debut album Feed Your Head with Raumklang Music, the label of Dirk Geiger. Already back then, the artist started to demonstrate to have the skills to develop a unique style in the so called rhythmic noise scene of that time. In that album, rhythmic noise rhythms coexisted with melodic patterns and elements borrowed from classical music. The skilled mixture of these elements was totally new.
One year later, Ophelia started a new project, Aphexia, in which she progressively focused on the melodic side of her music, and in which she started to explore different sound solutions. Between 2015 and 2016, the prolific musician published her series of releases entitled Klangporträts, in which the sound of Ecstasphere and that of Aphexia were beautifully mixed together, and in which her music evolved once again towards new directions. This series was divided in two releases and in three chapters: Klangporträts I & II and Klangporträts III.
In 2018, her music made a further step forward with the sophomore release with the Aphexia moniker, entitled The Gates, which showed a more refined songwriting and a new variety of sound solutions.
With each release, it's always been clear how her songwriting skills were improving with time and experience towards a unique style being the result of the wide range of her influences, from classical to IDM and prog music. Progressively, the melodic side of her music became more important than in the past, and her rhythms became more refined and closer to IDM than to rhythmic noise. The Gates was a demonstration of her growth and of her maturation, with songs showing her influences in a clearer way and with the introduction of sang songs in which her voice started to have a more important role. In these songs, she's progressively unveiled herself to the listener, showing her feelings and herself.
As said above, prog and classical music are some of her most important influences, and she progressively emphasized them in her songs.
Three years after the release of The Gates and after that of her third album with the Ecstasphere project, entitled Transgressions: Documenting Decay and released by the French label Audiotrauma, which marked another step in her evolution, and after having played live several times within very important contexts such as Maschinenfest and Primal Uproar, Aphexia comes back with a new self-released album entitled Interdependence and available in digital format. The artwork of the album, which was released on 18th April, was made by Kian Schwabe, while the layout was made by Lene Gadewoll.
Interdependence can be defined as a new step in the evolution of Aphexia and of Ophelia, in which the maturation of her songwriting can be clearly perceived. Her trademarks are always there like in the past, but they're mixed together better than before, and the result sounds better than what shown in her previous efforts. There aren't traces of her past with rhythmic noise music, but there's plenty of odd rhythms highlighting her prog music influence, as well as vocal parts and plenty of piano music articulated patterns. Interdependence links these elements in a more convincing and sinuous way than in her previous releases, and brings her music to a higher degree. The melodies drawn by the piano suit very well with the syncopated rhythms, resulting in a perfect mixture.
In Interdependence, there are dub-like slower rhythms already shown in releases such as The Gates and Transgressions: Documenting Decay but, as it happens in each new release, there's also something unheard before in her music, as it happens in songs such as Reference Two and in the magnificent False Dichotomy, where her prog influence is clear ever than before. In Reference Two, a prog metal riffing can be heard, and in False Dichotomy there are '80s-like synth sounds that are here introduced for the first time, plus the presence of a prog riffing. In this song, we find a variation of a vocal theme included in the song Dialectic Of Vulnerability, which is a practice borrowed from classical music, shown by Aphexia also inside her previous releases. In the other songs, we find the aforementioned perfect balancing of the various elements of her music, once again highlighting the uniqueness of her sound.
In Interdependence, Aphexia once again demonstrates to give the right importance to the message of her music. Through a process of self-analysis, each of her releases invites the listener to think about the social and the human conditions. In this release, the topics of gender and sexuality, which are daily discussed in our society, are at its center.
To be fully understood, Interdependence has to be listened from start to finish. Enjoy the uniqueness of the sound of this skilled musician.
Label: Self Released
Rating: 9