Published by Davide Pappalardo on January 21, 2019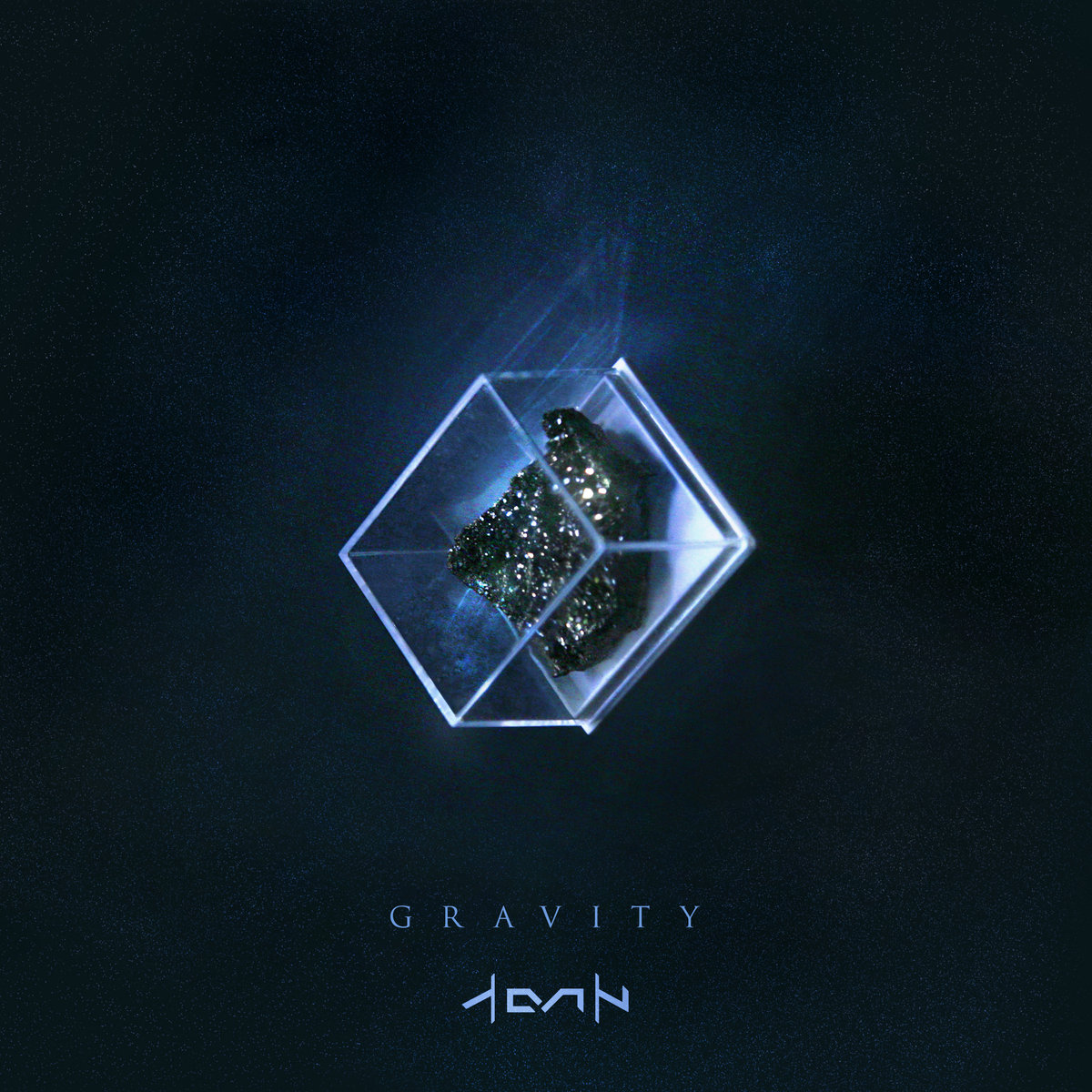 Aevin is the experimental IDM/ambient/noise project of Greek artist Teo Tsalmpouris, a music template made of abstract beats, classical elements, digital soundscapes. In 2014 he self-released his debut Demystification, and then he released The Aftermath (Raumklang, 2017). Now he returns with its third album Gravity, a collection of 11 tracks dwelling into beat-oriented paths and epic atmospheres with film-score qualities.
The main theme of the work is inspired by astrophysics and the placement of satellites into orbit, celestial objects, and the interaction between the gravitational forces of the sun, earth and the moon. There are interplanetary locations called "Lagrangian points", L1 to L6 for short, where we can place a satellite on a relative orbit – anywhere else it will be drift out and be lost in outer space.
There is a parallelism between between this kind of process and the attraction between human beings, our search for a point of balance within the chaotic system of our society. This aspect is here explored by the means of engaging electronic music with strong rhythmic patterns and evocative sounds, giving us a modern product in which the past, the present, and the future collide.
L1 is the first of the Lagrangian points, an orchestral introduction to the album in which melancholic strings and frantic rhythmic structures conjure a brief but engaging track. Neptune trojan welcomes us in a world made of eerie effects and syncopated beats, a modern affair with affirmative riffs and shrilling electronica. Halo orbit flirts with dark ambiances and pounding techno rhythms. The result is a grim sci-fi episode which increase its power during its slow but constant crescendo. Mysterious vocal samples and electronic effects complete the scene.
L2 is the second point, a voyage into space with melancholic sounds and cosmic atmospheres. It introduces Common envelope and its mixture of piano sounds and electronic attacks, a growing tension escalating into dubstep rhythms and almost dark synth vibes. Evocative keys and elegant movements guide us in a sea of twirling elements and perfectly timed changes of peace.
L3 is the third interlude, a dark ambient inspired affair with industrial soundscapes and brooding atmospheres, upon which broken rhythms are layered. It is followed by Roche lobe and its cosmic vibes, a track with synthwave qualities and an engaging arpeggiator. Steel-like beats and rhythmic marches move between melancholic melodies with nostalgic vibes.
L4 is the fourth station, a majestic orchestration using the usual cosmic sounds and epic arches, picturing the beauty of the cosmos with film-score elements. The 3-body problem ventures into shrilling noises and gorgeous choruses, then it ads sparse broken rhythms and throbbing sounds in a mutant songwriting. Glimpses of melody and IDM structures are perfectly intertwined with sudden explosions of synth-driven movements. De sono offers an elegiac episode with flute sounds and enthralling rhythmic patterns, another union of human elements and cold digital effects. Evocative passages and old-school melodies perfectly fit the mood of the track and the album.
L5 is our final destination, an orchestration full of reverb and sombre motifs, a last exploration of cosmic mysteries made of controlled snares and eerie synth-lines. The second half of the track dwells into shrilling effects with experimental qualities, and it's not hard to think about a dying machine emitting its last signals before going out.
A masterful work of modern electronica with a very strong character and theme, at the same time emotional and cold, a perfect fusion of digital rhythms, orchestral elements, and synth sounds. Experimental without ever being boring, the album finds a perfect balance between very different elements. Thanks to the skills of the author a coherent soundscape is kept during the progression of different tracks with their own identity, without ever repeating himself. Have a listen, you won't regret it.
Label: Self-released
Rating: 8,5