Published by Alessandro Violante on May 22, 2023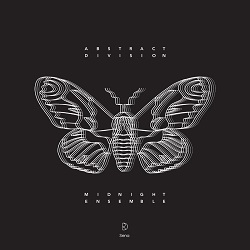 It's eleven years now since Abstract Division, always devoted to the sound of old school detroit and dub techno, release their music especially on their label Dynamic Reflection, but Midnight Ensemble, their first album, was only released last year.
During these years, Abstract Division have brought their music on places such as Berghain, KHIDI, Tresor, Shelter and many others.
In the meanwhile, they have released several EPs and other music on labels such as Labyrinth, Lanthan Audio, Spectral Rebel, Figure James and Just This. Besides their experience with the label Dynamic Reflection, the members of Abstract Division organize Decode parties in the Netherlands.
Dynamic Reflection, since 2008, has released music by artists such as NX1, Luigi Tozzi, Oscar Mulero, D. Carbone and many others. Many of them have become very famous in their scene.
Midnight Ensemble celebrates the tenth anniversary of Abstract Division with a selection of songs conceived for the dancefloor experience. In these twelve songs, we find techno, electro-techno and more reflexive outputs paying their homage to the pioneers of electronic music.
Midnight Ensemble is a genuine release that will be surely appreciated by the lovers of classic Detroit techno sound and not only.
Label: Dynamic Reflection
Rating: 7,5