Published by Davide Pappalardo on July 18, 2022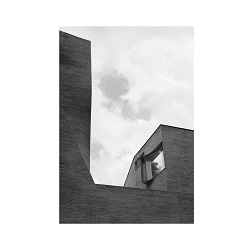 With the V.A release Variierende Töne Vol.I the Berlin-based collective and label Melantónia gives us a collection of tracks showcasing contributions from Polygonia, HRNR, Andrea Cossu, Simone Giovannetti, Natasha Giordano, Filip Sijanec and Camilla Pisani.
Here we find cosmic ambiances and electronic soundscapes informed by Melantónia interest in research and experimentation. The various artists partake in a common experience that is more than the sum of its parts. Field-recordings, drone dreamscapes, sonar-like sequences, eerie suspended atmospheres and more are tools used in this evoking compilation.
Gaping void is a track from German experimental act Polygonia aka Lindsey Wang. Here we find liquid sounds and natural samples intermixed with diaphanous but sinister vocals and crispy effects. Berlin-based Italian project HRNR intevenes with δ and its "bliping" submarine sounds, droning loops upon which sharper lines are placed.
Ossia from Andrea Cossu offers dissonant soundscapes and sombre orchestral innuendos in a nocturnal, rainy setting, Simone Bauer and his track Halo dwell in rhythmic suspences with elegant movements and electronic interventions.
Katabasis sees Natasha Giordano collaborating with Filip Sijanec in a dark and seductive rhythm which grows into sparse notes and hypnotizing motifs. Schenk Mir Deine Träne from Camilla Pisani ends the compilation via stormy field-recordings and celestial synth sounds with delicate, eerie ambient soundscapes.
Variierende Töne Vol.I is a meditative affair in which every artists collaborate to a cohesive and yet multi-faced experience showcasing a personal take on droning, ambient electronics. An emotive, delicate undercurrent flows through the duration of the work, meeting both natural sounds and synthetic passages.
Label: Melantónia
Rating: 7